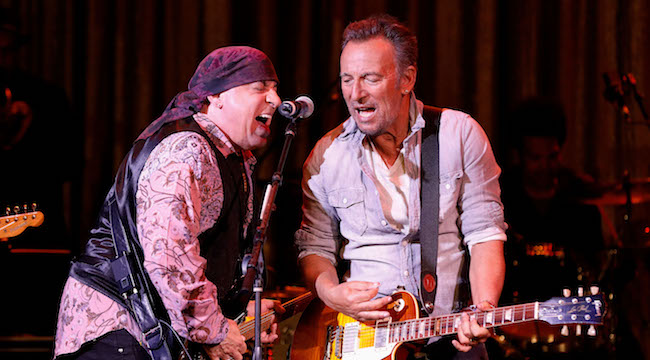 Since late 2017, Bruce Springsteen has made himself comfortable on Broadway as he's been performing his Springsteen On Broadway show, which is also getting released as a soundtrack album and a Netflix special. The show's impressive run will wrap up next weekend, and Springsteen recently spoke about what he'll be getting up to after that. However, it looks like he either misspoke or was misunderstood.
Springsteen talked about a new album, saying, "For lack of a better word, it's a singer-songwriter album — more of a solo record." He also seemed to suggest that he would be touring with the E Street Band in 2019, but The Boss took to Twitter to clarify that this is not the case:
"Just a note to quell some of the rumors over here on E Street. While we hope to be back with you soon, the E Street Band won't be touring in 2019. Before I got back to my day job, the year will be consumed with a break after our Broadway run and various recording projects I've been working on. We do hope to see you soon, and until then, we have some mighty E Streeters out there regularly performing in their own projects who'd love and deserve your support. All love and Happy Holidays!"
https://twitter.com/springsteen/status/1070128820622110720/
The good news is that it does still appear he's been working on new material, so the follow-up to his 2014 album High Hopes could be on the way in the near future.