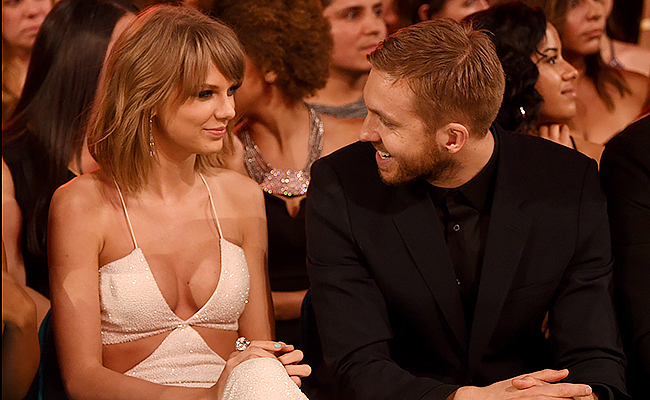 Calvin Harris has reportedly one-upped Taylor Swift at her own game. According to TMZ, Harris wrote a song about the "Shake It Off" singer supposedly cheating on him with Tom Hiddleston.
The gossip website claims that the song is called "Ole" and it's written from Hiddleston's point of view. The lyrics point to Swift sneaking around on Harris, with the song's version of Hiddleston saying, "You've hidden my name in your phone so you can call me to tell me you've been going through hell. Left him alone and you booked in a hotel."
Also, apparently Harris thinks Hiddleston liked to look at photos of the couple having a good time. As the song states "I see online that you begun to be a good girl and take trips with your boyfriend. Being attentive, continue to pretend."
It also makes a reference to Hiddleston's character Loki — which would be an odd thing for him to do — with the line "Low key you won't tell none of your friends about me."
(Man, this music video is getting elaborate).
Though we haven't yet heard the song, we can probably speculate based on those lyrics that it will be trash — per the internet's Classic or Trash scale. Harris clearly missed the most important part of a good Swift kiss-off song: it needs to be vague enough to be universal. Swift knew this even before she made that one-size-fits-all nature of her songs literal on "Blank Space". You get too mired in the actual people involved and you end up with something like Robin Thicke's Paula.
Can't wait to hear Swift's response track, though. I'm sure it will go scorched Earth on the EDM producer. Like a wise man once said, "You come at the king, you best not miss."