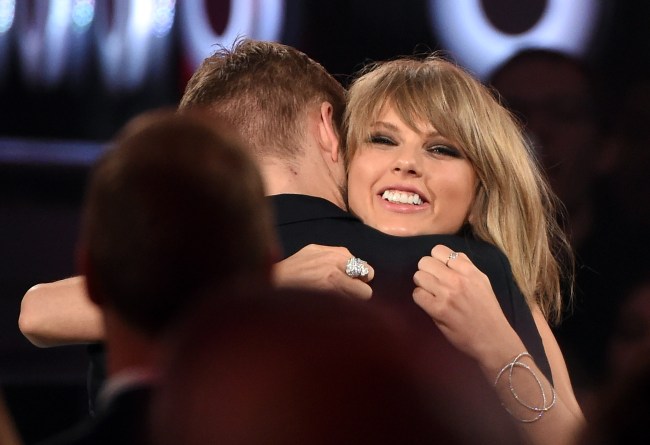 When Taylor Swift and Calvin Harris broke up, first the world felt sadness. And then shortly after that, the world felt the need to make jokes about the inevitable song about Harris that Swift would write, as is her standard operating procedure.
Well, it looks like Harris just might have beat Swift to the punch. "Ole," the highly anticipated Harris-driven tune sung by British singer John Newman has dropped and maybe, just maybe some of the lyrics, which were written by Harris, might be about Swift. This is largely speculation, a little bit wishful thinking and tad bit of over-zealously reading in between the lines. But hey, see for yourself.
"My heart speaks/ I ain't seen you or been with you for weeks/ But I see online that you've begun to be/ A good girl and take trips with your boyfriend/ Being attentive, continue to pretend"
I mean, it kind of seems like Harris is talking about Swift.
"But no, cause there's no telling how far you can go/ You've hidden my name on your phone so you can/ Call me to tell me you've been going through hell/ Left him alone and you booked in a hotel"
This verse is slightly more vague. Although, hiding Harris' number and then calling him while Loki is sleeping does seem a little Swiftian.
"Olé, you bring too much sunlight to my day/ And only you can chase the pain away/ You bring too much sunlight to my day, my day"
Come on. Taylor Swift brings sunlight to everyone's day.
Really, there's no way to be certain whether or not the song is about Swift. If it is, Harris is definitely more discreet and subtle than we expected. Point to Harris for that.
Your move, Taylor.
(Via Billboard)