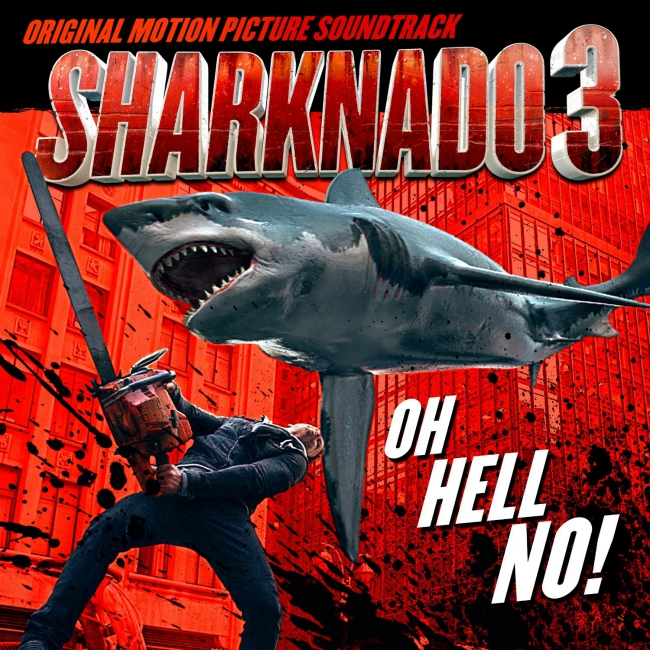 The absurdity in the Sharknado series isn't just in the idea of a shark-filled tornado, it's really in all of the legitimate people in the films who are willing to engage with the airborne predators. Okay, it's the actual sharks too. But an example of the former is beloved college rockers Camper Van Beethoven contributing to the Sharknado 3: Oh Hell No! soundtrack.
Premiering over at Under The Radar, "Long Way To Go" is one of two tracks the band contributed to the official soundtrack which dropped last week. Frontman David Lowrey told Under The Radar they were champing at the bit (yes, pun intended) to join the shark-filled production:
"Camper Van Beethoven have long been fans of the, shall we say, less-than-serious movies?" Lowery says. "One of our early albums, Vampire Can Mating Oven, was a fake collection of "oddities" which included tracks from non-existent b-movies with titles like "Vampire Surfers." Naturally we were immediate fans of the Sharknado series, and regard director/garage-rocker Anthony Ferrante as a kindred spirit. We reached back into our past, to the absurdity and silliness of our earliest albums to come up with this track. After all, what could be more liberating than a punk rock track about escaping from a Sharknado? You know you want to sing along."
Once you've seen someone cut a great white in half with a chainsaw and realize that you can be part of that, it's pretty hard to say no. The truly funny thing is, all shark lyrics aside, it's actually a classic Camper Van Beethoven track, with super fun guitar riffs and all. This film series just brings out the best in all of us.

Sharknado 3: Oh Hell No! premieres Wednesday, July 22 at 9 p.m. EST on SyFy.