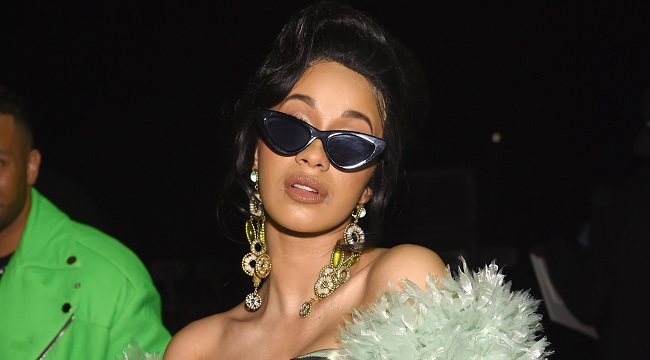 Tarana Burke's Me Too campaign has taken hold in Hollywood, inspiring the industry to share their past encounters with sexual assault. Meanwhile, Cardi B can't help but feel skeptical over the industry's public support. "These producers and directors, they're not woke, they're scared," she says in her new Cosmopolitan cover story.
The outspoken breakout rap star also wonders whether the movement will similarly impact hip-hop. But again, she cannot be too sure.
"A lot of video vixens have spoken about this and nobody gives a fuck," Cardi says. "When I was trying to be a vixen, people were like, 'You want to be on the cover this magazine?' Then they pull their dicks out. I bet if one of these women stands up and talks about it, people are going to say, 'So what? You're a ho. It don't matter."
A dozen women have accused Def Jam CEO Russell Simmons of sexual misconduct since last fall. These have been very high-profile cases, in part because they came after the Harvey Weinstein allegations, which inspired Hollywood to say "Me Too" as a rallying cry. But Simmons' situation, where he maintains his innocence, has been a rare situation where "Me Too" has been invoked.