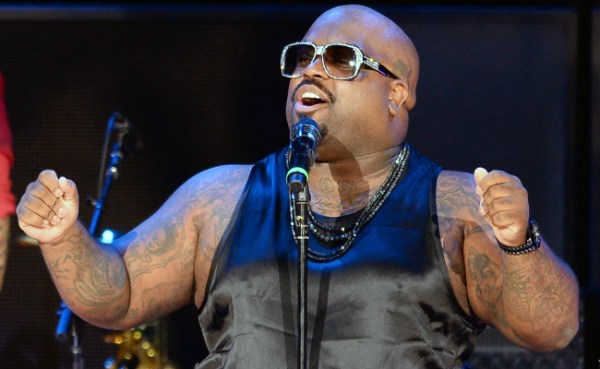 Cee Lo Green has spent the better part of this year laying low, and that's not at all by accident. Following a no contest plea to supplying ecstasy to a woman and the rape allegation that accompanied in 2014, not to mention a subsequent Twitter meltdown that included statements such as "if someone is passed out they're not even WITH you conciously! so WITH Implies consent," and "women who have really been raped REMEMBER!!!," he dropped out of sight. His tour was cancelled, he was dropped from The Voice, he lost his reality show, and, after a few apologetic messages, he deleted his Twitter account.
But now, according to his management and production team, he's preparing a comeback album that's loaded with massive star power. Billboard reports that Cee Lo's forthcoming record, Heart Blanche, will feature big names like Mark Ronson, Charlie Puth, Sam Smith and Adele's super producer Eg White, and Wallpaper to name a few.
When asked about the reaction to Green's new album in the wake of the previous controversies surrounding him, his team offered a sidestep, saying, "We're going to let the music do the talking." While that may be enough for some, Green will probably have to answer for much more than that if he wants to return to the fame he once knew.
(Via Billboard)