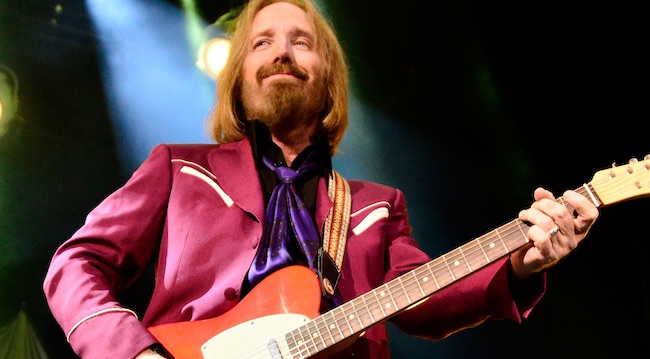 Last Friday, a career-spanning box set called An American Treasure was released delving into the work of Tom Petty, in time for the one-year anniversary of the venerable rocker's death on Oct. 2. Unlike most retrospectives, An American Treasure largely eschews hits in order to illuminate some of the lesser known corners of Petty's music. Here is what I wrote about it last week:
For Petty, this approach is especially refreshing. Unlike fellow boomer-era heartland rockers like Springsteen and Neil Young, Petty is known in the popular consciousness for a relatively narrow set of hits that were flogged for decades on classic-rock radio and by Petty himself on the road with The Heartbreakers. While Boss fans frequently argue about the merits of Nebraskaversus Darkness On The Edge Of Town or Born To Run or The River, Petty's 1993 Greatest Hits album is by far his most popular record, having sold twice as many copies as the consensus pick for his best studio release, 1989's Full Moon Fever. While 1979's Damn The Torpedoes and Wildflowers also have their partisans, Petty by and large isn't discussed as an album artist. He might be regarded as the quintessential jean-jacketed classic rocker, but he was also an all-time pop star who consistently knocked out radio-conquering earworms from the mid-'70s to the late-'90s, an incredible stretch by any standard.
But does this approach serve the man who wrote some of the best rock singles ever? I called up Steve Kandell, a writer and journalist whose work has appeared in Spin, Pitchfork and Buzzfeed, to talk about An American Treasure, and how our perceptions of Petty have changed (and in some cases improved) in the time since he passed.