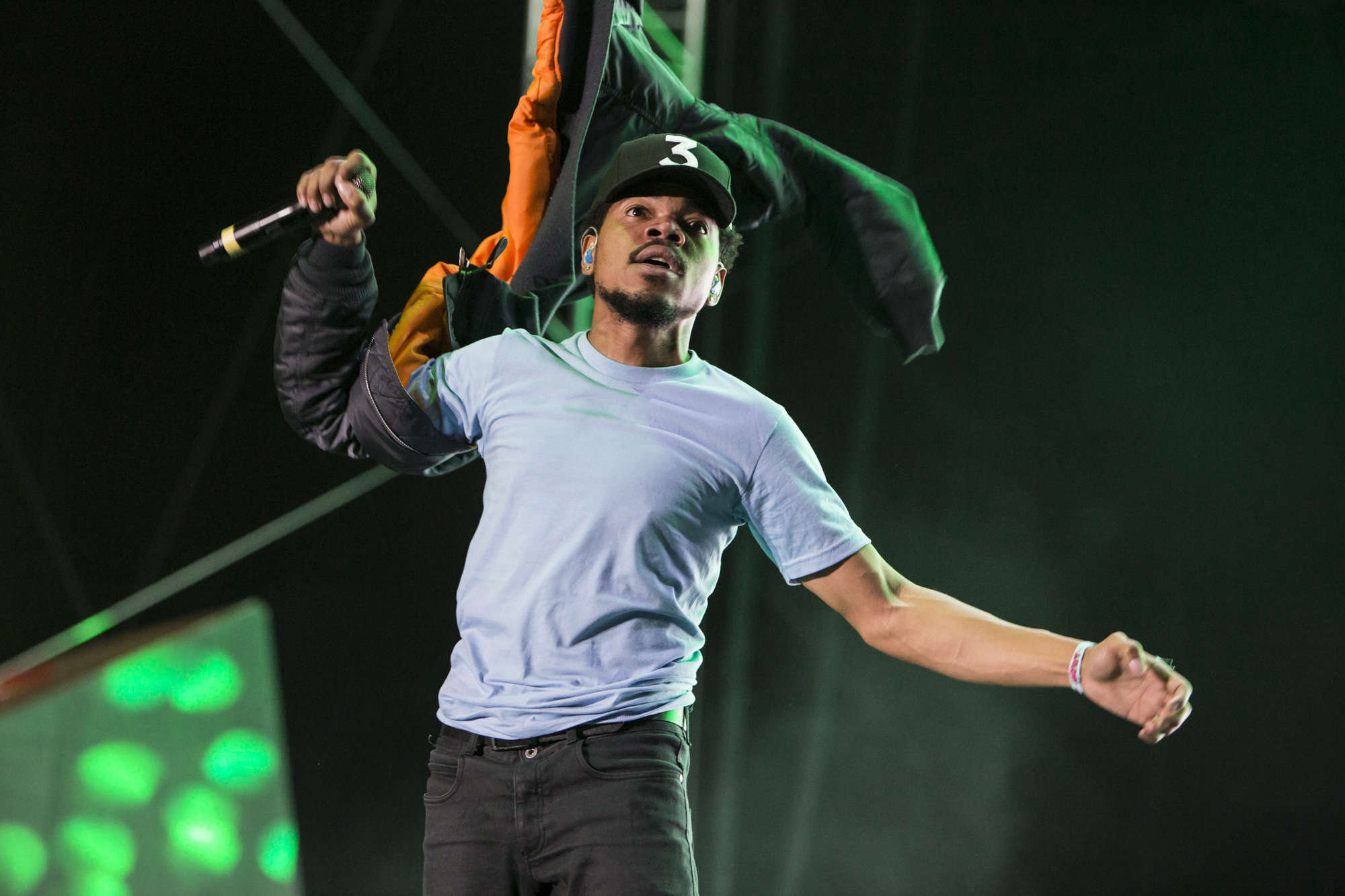 Chance is knee-deep in album-making mode. In early April, the soon-to-be father shared a post on Instagram, revealing that he had received his wife's blessing to take some time away from his family to work on the project he's referring to as his debut "Owbum." Around the same time, the 26-year-old shared the first snippet of new music from the project. "I got so many good beats this week," the rapper wrote under a 15-second video of himself dancing to an unreleased song. He congratulated beat's creator Murda Beatz and his collaborator on the song Texas-rapper TisaKorean for officially making the "Owbum."
On Monday, Chance shared another preview. The new clip appears to feature the same song from April. However, this time, it includes what sounds like a new chorus. TisaKorean pops up once again, and this time is joined by popular Instagrammers 8jency and Walter Bowser. Clips of the three hitting "The Woah" are intercut with footage of Chance dancing.
In February, Chance and his manager Pat Corcoran announced that the new project would be released in July. In addition to new music, Chance will also reportedly be ushering in the return of Wendy's spicy chicken nuggets. Fans have at least two exciting events to look forward to.
You can watch the new clip above.