The "Owbum" should have several features, including Kanye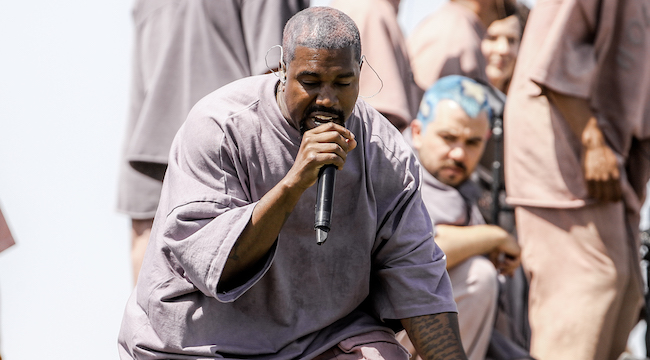 Chance isn't J. Cole-ing it on his debut album, nor would we expect him to. He recently released his "GroCERIES" single with Texas rapper TisaKroean — but that may not be where the features stop on the album. Last year, Chance went to Wyoming to work with Kanye on his Ye album. The two Chicagoans then teased that Chance would have a 7-song album to pair alongside the rest of the artists who made up the GOOD summer of Kanye-produced releases.
That album never came, but we know they put some work together. When Kanye was in Chicago last year, he told reporters that he was there in part to work on Chance's album. But there may be some other big name appearances on the album. Last April, Chance spoke to Beats 1 along with G Herbo and told them he had been working on music with Young Thug, Childish Gambino, and Francis And The Lights. Chance implied that their work was for collaborative projects, but it wouldn't be unprecedented for one or two of those songs to end up on his albums.
Songs often reach the world in a completely different manner than how they were initially intended. Time will tell if that's the case with Chance.
The album comes on the heels of a religious sabbatical…
It's no secret that Chance The Rapper identifies as a Christian. His spirituality was a major theme of Coloring Book, and that could be the case for his next album — especially after a sabbatical that he took last December. At the end of 2019, he made an Instagram post noting that he was traveling to an undisclosed location to "learn the word of God." He said, "I've been brought up by my family to know Christ but I haven't taken it upon myself to really just take a couple days and read my bible."
He also evoked his nephew Charlie Matthew and the "next generation of Bennett." He's a father of a three-year-old daughter and is expecting another child presumably near the end of this year. The newly-married man has met a lot of life benchmarks in the past couple of years which he likely credits in part to his faith. It wouldn't be surprising if those kinds of testimonials found its way onto the album.