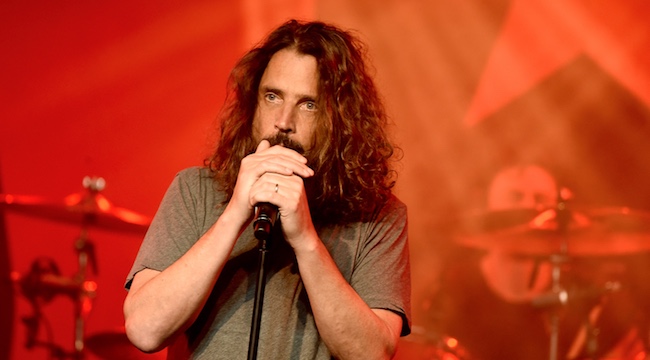 Chris Cornell's face will forever be etched in the figurative Mount Rushmore of grunge icons, he also leveraged his status to do good in the world. Most recently, he recorded "The Promise," which he wrote for the 2017 film of the same name about the Armenian Genocide, and donated the proceeds to the International Rescue Committee. Now, a coalition led by Cornell's wife Vicky has created a new endowment fund of over $1 million to support student scholarships at the UCLA School of Law.
"The Chris Cornell Scholarship honors Cornell's commitment to justice, human rights and advocacy for those in need," according to press materials, and UCLA Chancellor Gene Block spoke highly of Cornell, saying, "This endowment honors an influential musical artist who cared about human rights and enables others the opportunity to make a positive impact in the world."
Vicky Cornell also said that this scholarship lines up with her and her husband's shared belief that there's profound power in education.
"My husband and I agreed that given the opportunity of education, people have the power to change the world," she said. "UCLA School of Law is an institution known for its academic excellence and we are proud the Chris Cornell Scholarship will provide funding for future students and future leaders of the world under the leadership of Dean Mnookin and Chancellor Block."
Revisit our ranking of the best Chris Cornell songs here.