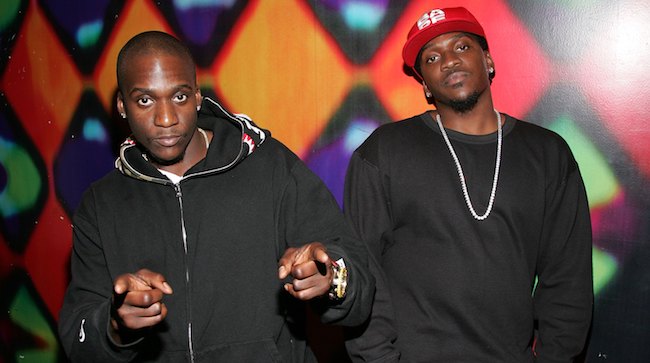 Clipse fans, those continuous prayers that the duo might one day reunite may finally be answered. Group members No Malice and Pusha T both are showing signs that they're open to the idea of getting in the booth once again.
The brothers were interviewed by GQ about the making of their 2006 album Hell Hath No Fury for its 10th anniversary and the topic of whether they would ever record together popped up. "Beyond a shadow of a doubt, I know we can do it," No Malice said to GQ when he was asked if he and Pusha could recreate the magic they once shared for the album. When Push was told what his brother said, he agreed they could make an "amazing album" and that they could "totally conquer the world."
Yes, we've been here before with mentions of the Thornton brothers reuniting, including that one time it looked like Neptunes were on board, too. Each time, Malice has been the one who has shot the idea down by saying his new faith and way of life just wouldn't work with the drug capers Clipse fans know and love. The difference is he sounds much more open to the idea now than he has previously. Granted, no one wants him to jeopardize his relationship with Jesus, but it sure would be nice to see him, the Lord and Pusha rolling in that illustrated Caddy one more time.
While we continue to hold our breath and wait, now would be a great time to revisit how phenomenal Clipse's catalog really was.