Outlaw country emerged in the 1970s when artists like Willie Nelson, Jessi Colter, Kris Kristofferson, and Waylon Jennings united in their efforts to resist a Nashville studio system that frequently controlled what songs country artists recorded and how they were produced. "For us, 'outlaw' meant standing up for your rights, your own way of doing things," Jennings once explained.
But just as the Outlaws defied the strictures of Nashville's mainstream, this group often made headlines for defying the legal system — running from the cops, getting thrown in prison, breaking out again, pulling guns in bar brawls and smoking copious amounts of weed. The illicit activity and the alluring air of danger often resurfaced in the Outlaw's songs, enthralling generations of listeners.
With the upcoming Cinemax animated series, Mike Judge Presents: Tales From the Tour Bus (debuting September 22), taking a look at some of the wildest stories in country history, here's a look at some of the wildest outlaws in country music.
Johnny Paycheck
Paycheck was famously truculent from a young age — during a stint in the Navy, he was thrown in jail for attacking an officer who outranked him, and later broke out of prison twice — and he took his name from a heavyweight boxer. He paired this pugilistic sensibility with a knack for songwriting and an idiosyncratic, slippery voice, so when Outlaw country rose to prominence in the 1970s, allowing brawling singers with layabout tendencies to become musical heroes, Paycheck was primed to capitalize. The same year Wanted! The Outlaws came out, Paycheck released "11 Months And 29 Days," a bluesy number that celebrated his inner desperado: "Busted in Austin, walkin' around in a daze," Paycheck sings, not sounding the least bit sorry. "I'm sittin' in a slammer, lookin' out through these bars in a haze." The next year, he doubled down with the No. 1 hit "Take This Job And Shove It" and "Me And The IRS," some of the fiercest declarations of independence you'll find in country music.

Waylon Jennings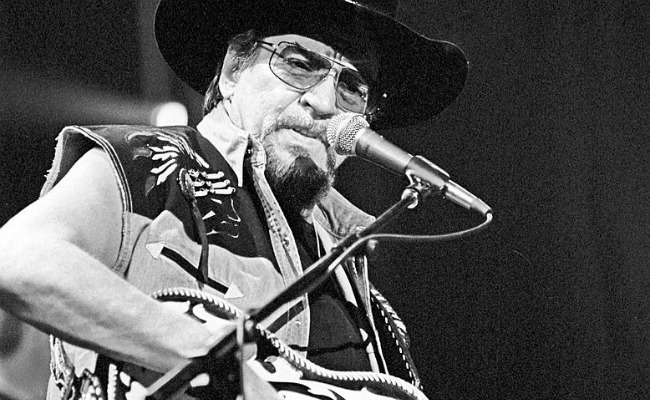 In 1972, Waylon Jennings released Ladies Love Outlaws, shot-putting the Outlaw figure into country's mainstream, and over the next five years he flooded the genre with rugged, chugging, indomitable records that hooked any would-be country revolutionary. He also leaned heavily on narcotics during this period. Jennings later kicked his habit in rehab, but his activities contributed to the popular notion that Outlaws were strung-out and wild-eyed.
"Here comes cocaine," the singer wrote in Waylon: An Autobiography. "It's the same as pills, but it's smoother. Lasts shorter. More jolt, more expensive. 'You got any pills?' That used to be the rallying cry of the late-night set. We shared our stashes then… Not with cocaine. Those lines vanished quicker than you could spoon them out and roll a hundred dollar bill."
Jennings' reputation eventually reached the ears of the Drug Enforcement Agency, which sent a group of agents to hunt for the singer's drugs. They showed up during one of Jennings' recording sessions. "I didn't pay them any mind," he remembered. "I just looked straight at Richie [Albright, his producer], and said, 'play it back, and turn it up.'"
Loretta Lynn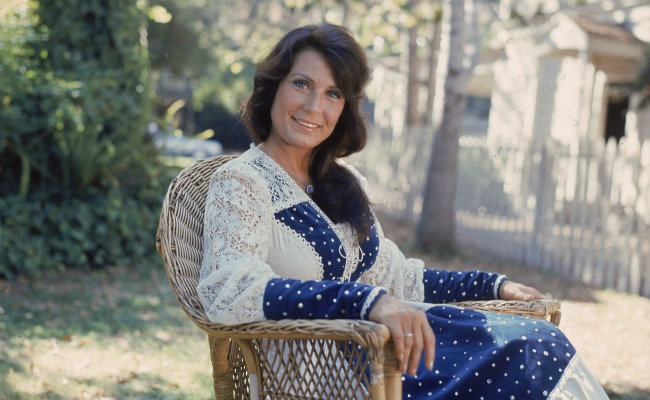 Lynn was an outlaw to the core: There are few more controversial figures in the history of country music. The White Stripes' Jack White, who produced her Grammy-winning 2004 album, Van Lear Rose, told PRI that he remembered the singer telling him that "14 of her songs had been banned by country radio over the years" — a number that few hitmakers have matched, and a testament to Lynn's ability to rile the establishment. She lambasted gender inequity in forthright songs like "Rated X" and spoke approvingly of birth control in "The Pill;" these singles were shockingly forthright at the time, and they would still sound brazen if they were played on mainstream country radio today.
Lynn paid little mind to her critics. "You know I sung ['The Pill'] three times at the Grand Ole Opry one night, and I found out a week later that the Grand Ole Opry had a three-hour meeting, and they weren't going to let me [sing it]…" Lynn explained in 1975. "[I]f they hadn't let me sing the song, I'd have told them to shove the Grand Ole Opry!" That might have upset mainstream Nashville even more than "The Pill" did.
Willie Nelson
Nelson was Outlaw's cuddly hippie standard-bearer, a long-haired, weed-smoking free spirit who left the Nashville system behind, managed to obtain total creative control over his music and released what is frequently described as country's first concept album, Red Headed Stranger. But his well known, much-publicized weed habit got him in trouble with the law on multiple occasions — most famously during a trip to the Bahamas in 1977, where he was arrested for marijuana possession. Charges were subsequently dropped on the condition that Nelson would never return to the country.
Nights in the slammer haven't impacted the singer's consumption. Speaking about his interactions with police officers in a 2014 Rolling Stone interview, Nelson declared, "They mostly want autographs now." Adding: "You can bust me and I'll pay my fine or go to jail, get out and burn one on the way home. They know they're not stopping me." In 2015, he doubled down on this assertion by launching Willie's Reserve, his own line of pot and pot-related products.
Merle Haggard
Haggard had a notoriously rough and tumble childhood. According to David Cantwell's biography Merle Haggard: The Running Kind, the singer first ran away from home when he was just ten years old. He didn't take to education, either — he attended a grand total of ten days of school his freshman year at Bakersfield High in California — and never walked away from a scrap, to the point where he was a frequent inhabitant of the local juvenile detention center: "He was such a regular there," Cantwell writes, "That he had his own stash of 78s [records] in the rec room." Haggard also developed a knack for stealing cars, and he eventually got sent to prison for the first time when he tried to steal the contents of the cash register at Fred & Gene's Cafe. During a later stint at San Quentin, he caught a set by a young singer named Johnny Cash on New Year's Day in 1959, and Haggard was so struck by Cash's performance that he resolved to make it as a country artist.
Kris Kristofferson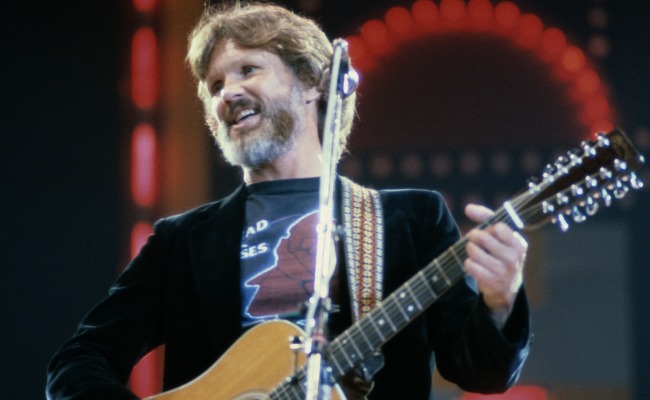 Kristofferson was a triple threat in his early career: A valued songwriter for Janis Joplin, Bobby Bare and many more; a singer talented enough to join Cash, Jennings, and Nelson in the country supergroup the Highwaymen; and a dashing helicopter pilot. It was Kristofferson's fearless flying that forced Cash to pay attention: the Vietnam War veteran — who worked for the National Guard while also pedaling songs — once parked his helicopter on Cash's front lawn. Legend has it that Kristofferson swaggered out of his vehicle with demo tapes in one hand and a beer — in the other, but the singer/songwriter remembers it differently. "I've never flown with a beer in my life," he said in 2009. "Believe me, you need two hands to fly those things." Either way, he made an unforgettable impression, and he joined Cash onstage at the Newport Folk Festival later that year.