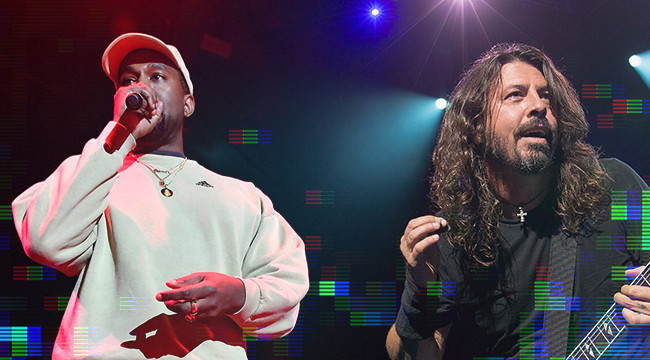 The Scoreboard is Uproxx Music's bi-monthly look at who is putting points on the board and who is taking major Ls in the music world over the past couple weeks.
Is Dave Grohl perfect? It seems that way sometimes. He can record 23-minute songs all by himself and generally be delightful, but while his recent gift to Jimmy Kimmel seemed like a good and fun thing, I may have actually found a small chink in Grohl's armor. Meanwhile, Kanye West continues his streak of oddity in multiple ways, although Doja Cat is definitely the weirdest of them all, but in a most delightful and barnyard-approved way.
Oh, and don't fear: You're definitely not out of the woods with Weezer covering "Africa" yet.
Win: Miracle Grohl
Whether he's the low-key star of a Saturday Night Live sketch or just shopping for popsicle sticks and glue, there is little that Dave Grohl cannot do. That's especially true in music, of course, which is probably why his Wikipedia discography page has a lot more on it than I thought it would. Then there's his latest accomplishment: Recording a 23-minute song on which he plays all the instruments, and making a documentary about it. He's basically Bugs Bunny in that old Looney Tunes short where Bugs plays all the positions in a highly unrealistic baseball game that breaks virtually every rule. Grohl too does a lot of things that he shouldn't do, but instead of taking a taxi to catch a ball that was hit to the top of the "Umpire State Building," Grohl just records lengthy instrumental rock epics that would be an impossible task for most musicians.
Read our interview with Grohl here.
Loss: Grohl gifts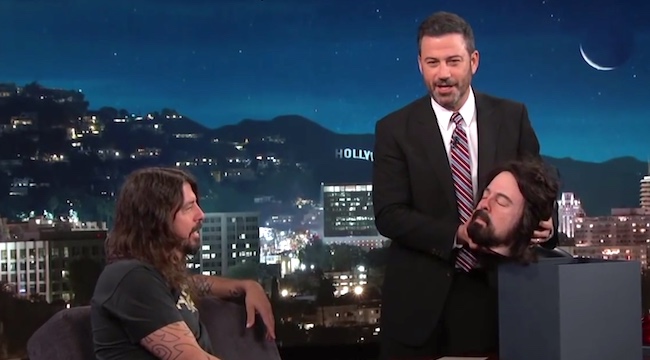 Grohl may not be great at everything, though. In gift-giving, there's a lot to consider: The appropriate amount to spend on the gift, when and how you give it, the type of reaction you're looking for from the receiver, and what the receiver will do with the gift. Grohl got all points nailed except for the last one when he gifted Jimmy Kimmel his fake prop head. A severed head is certainly a fun thing to get, but then what? It's like that time David Letterman got Conan O'Brien a horse. What do you do with a horse/severed head? Unless you have a hat and/or sunglasses you want to prominently and creepily display, a fake head is just something that's going to take up space in a closet until you bring it to the thrift store, at which point some surprised customer gets wide-eyed, takes it home, realizes they can't really do anything with it, and the vicious cycle begins again.
Seems to me like you gifted somebody not a present, but an unwanted responsibility. ¯\_(ツ)_/¯
(Please note that I'm very much joking here, Dave. You're a legend, Dave.)
Win: Don't have a cow with Doja Cat
Tell you what: I'm into "Mooo!," the silly and meaningless new song and video from Doja Cat, especially as somebody who isn't all that interested in what rappers are thinking and feeling, and doesn't value having that as part of the music (I may be in the minority, yes). Well, aside from being a cow, this song is about absolutely nothing. It's very stupid, and it's excellent. The DIY green screen video is also a hoot, and will give you all the bouncing anime breasts and cheeseburger GIFs you need (unless you have an unusually great need for those things, in which case, I'm sure there's a subreddit for both). The track's easy to listen to and the lyrics are fun, especially when Doja gets into parody mode: "I ain't amoosed, b*tch / Get out my hay, get out my hay."
This song is dumb, and it's a very good thing. Listen to it, smile, and enjoy your day.
Loss: Awkward family dinners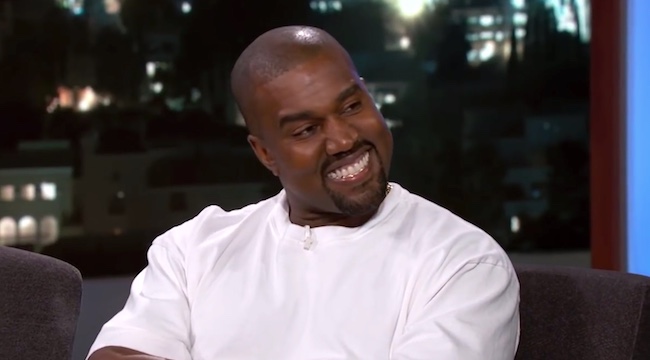 Being personal in your rap songs: Great idea (despite what I just said above). It can create a connection with your audience and endear yourself to them. That said, some things are probably better left unsaid. Thanksgiving dinner goes more smoothly without pointing out that Uncle Charles isn't the biggest fan of feminism, and a Kardashian/Jenner gathering would be less uncomfortable if Kanye didn't say in a song that he'd have sex with most of them. That group of women have built their careers partially on physical attractiveness, most definitely, but that's still family, Kanye, even if you married into it. The lyric is about having impure thoughts, so he's self-aware about the oddity of the situation, but maaaaaybe he could have expressed that without telling his wife (and the world) that he'd like getting intimate with her sisters.
Win: Rapper/actor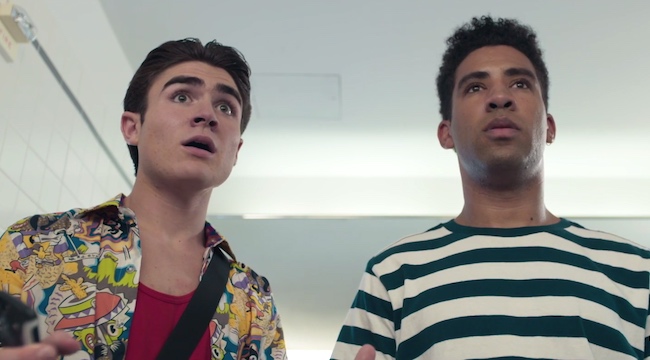 Kyle is at the point in his career where he's still shaping his public image, deciding what version of himself he wants to present to the world and how he wants to be perceived. He apparently wants to be seen as somebody who can't handle his weed, since he vomits on Wiz Khalifa and has a seizure in the trailer for his new Netflix movie, The After Party. For real, though, it's not common that an emerging rapper like Kyle gets the opportunity to star in his own movie, and although I haven't seen it yet, it looks like he makes the most of his chance here. Creatives don't seem to be as pigeonholed into doing just one thing anymore, especially if they do multiple things well, so hopefully, Kyle serves as an example to up-and-comers that it's OK to chase more than one dream.
Loss: Committing to plans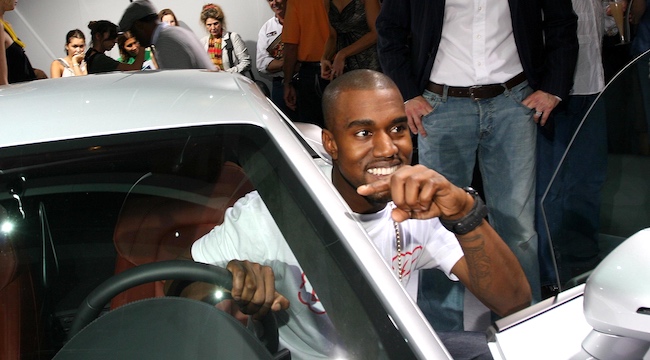 Sometimes, my girlfriend tries to make plans with friends or family, and finds that the restaurant they're planning on going to or even the time and day they want to go there changes at a moment's notice, much to her understandable frustration. It's a good thing she's not friends with Kanye, because if she was to ever want to, say, drive around in a car, sing Kanye songs together, and get involved in other distractions, he's likely to flake on her. Kanye flaked on James Corden for Carpool Karaoke multiple times, once just a minute or so in advance of their scheduled meet-up.
If you want friends to try to make plans with you ever, don't be a Kanye. That kind of unreliability gets old, whether or not you're a multi-platinum superstar, and will make people wary of you quickly. In Corden's case, it also cost $30,000, which is beyond annoying and actually impractical.
Win: Good actor rap!
If Kyle is an actor-rapper, then Lakeith Stanfield is the inverse, and he has a tough road ahead of him. In fairness, though, even though actors getting into music doesn't often go well, Stanfield has been involved in that side of his life for a while now. He's been part of the duo Moors for years, it's just that he's received more acclaim for his acting than for his music. Regardless, I wasn't expecting much when Moors teamed up with Tune-Yards for "Mango." To put it colloquially, though, shit bangs, man. "Mango" is actually a sweet song with a great rhythm, both instrumentally and from Stanfield's rapping, that comes across as a sort of lighter and more tribal Death Grips. If you want to be pleasantly surprised, give this actor-musician a shot.
Loss: Sexual assault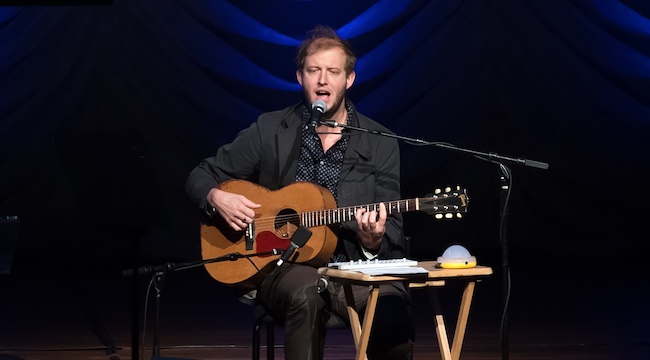 While stopping sexual assault may be a tall order, the efforts of people to give less opportunity to accused abusers have been strong lately, what with the #MeToo movement and the awareness that has brought. Bon Iver decided to get involved as well by making a rare live appearance for a "Stand Together To End Sexual Assault" show. A concert is an appropriate venue for this message, since these environments are unfortunately a hotbed for that sort of impropriety: One recent survey found that 90 percent of female concertgoers have been harassed. That number is obviously way too high (it should be 0, of course), so any effort to bring awareness to the issue is wonderful, especially if it means a night of Bon Iver (and Perfume Genius opening).
Loss: There's nothing that a hundred covers or more could ever do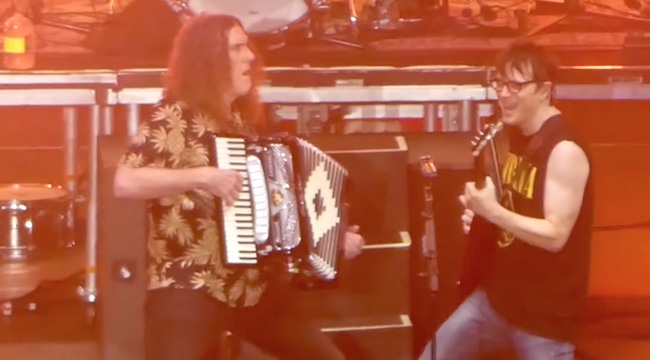 The year is 2140. Society is not what we now know. "Africa" has grown, its reach boundless. Rivers Cuomo's Futurama-style head has a residency at the ruins of Madison Square Garden, where he performs "Africa" every week, each time to a massive, insatiable, and tribal post-apocalyptic crowd. His eyes, which once contained the soul of a man, are now hollow as they watch yet another collaborator take the stage alongside him, give a knowing, exhausted nod, and start "Africa." "Africa" is life, "Africa" is blood, "Africa" is forever. There may not be potable water or a non-dirt food source left, but there is still "Africa."
It started out with a joke, how did it end up like this? It was only a joke, it was only a joke.