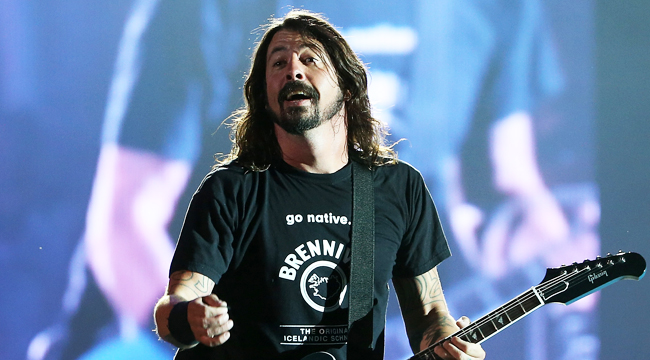 Dave Grohl seems to have turned out okay. Given how often the Foo Fighters frontman makes the news for being an awesome human, it seems his mom might be a good place to start if you were looking for advice on raising a respectable rockstar.
Luckily, Virginia Hanlon Grohl has saved us the effort. The high-level band mom wrote a new book calledFrom Cradle to Stage: Stories From The Mothers Who Rocked And Raised Rock Stars where she shared her own experiences and also flexed her journalistic muscles. Grohl spent two years tracking down other mothers of famous musicians to talk to them about their unique position. In the book, which drops on April 18 via Seal Press, she tracks down the mothers of Dr. Dre, Adam Levine, Michael Stipe, Amy Winehouse, Mike D and the sisters Haim.
The book — which also features a foreword from Dave himself — will ask how the mothers feel about their offspring's fame, whether they worried while they were out on the road, whether they encouraged them to try out other career paths over fear of failure and whether they expected their children to grow into superstars. Cradle To Stage is available for pre-order now over at Amazon.