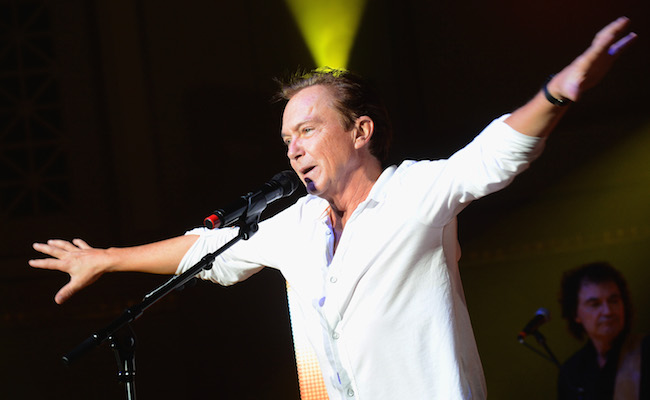 David Cassidy, the actor/singer best known for the enormous success he experienced as a '70s teen idol, is currently in a Florida hospital where he is being treated for organ failure.
NBC News reports that Cassidy was hospitalized on Wednesday and is said to be "conscious and surrounded by loved ones." The 67-year-old "Daydream" singer is currently in critical condition according to multiple reports on his health status, with a family friend stating Cassidy is in need of a liver transplant. Earlier this year, Cassidy revealed that he suffers from dementia and elected to stop performing in concert to focus on health.
David Cassidy is a complicated figure in the world of pop culture at large. His wild popularity in the '70s, both as the star of The Partridge Family as well as his pop career, has served as an example of massive success and a cautionary tale about how fame can be fleeting and cruel. Cassidy's career includes an Emmy nomination, a collection of hit records, a gigantic fan club and personal problems that have been heavily documented in the press. Cassidy's place as a pop performer (a keenly marketed one at that) is essential in understanding how the consumption of pop stars and celebrities has changed throughout the years and in some ways stayed the same.