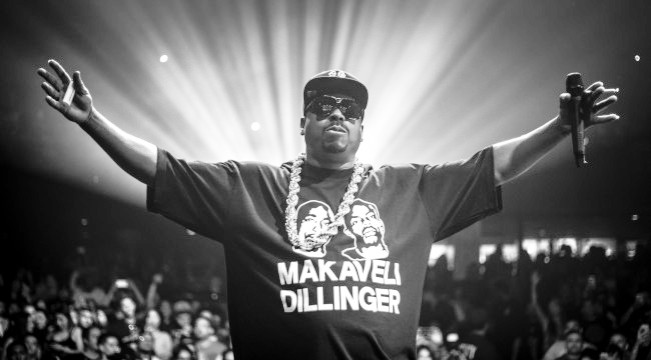 Wow, what a day for West Coast rap legends. Nipsey Hussle finally drops his long-awaited major label debut on the same day LA gangsta rap OG Daz Dillinger returns to independently release his 16th(!) album, Dazamataz, distributed by Empire. Anyone Nipsey's age or older definitely grew up on Daz's music — both solo and as part of DPG alongside fellow G-Funk icons Snoop Dogg and Kurupt — so don't be surprised if Crenshaw Blvd is extra packed with old-school lowriders this All-Star Weekend.
Featuring 30 tracks of street tales and chunky bass grooves, Dazamataz is a polished effort from the veteran MC that not only pays homage to his well-established roots in the game but also hands out timely assists to some of the game's rising stars. Freddie Gibbs, Compton newcomer AD, and LA's own G Perico get to display their own take on the style established by Daz and his contemporaries alongside the Long Beach legend and some of his peers including Suga Free, Soopafly, Kokane, Goldie Loc, and of course, Kurupt and Snoop.
The rhymes are brash and barrel-chested, the beats will slap the woofers right out of a '64 Chevy's trunk, and the references are rightfully grizzled and deep-rooted in the West Coast gangsta rap tradition. If nothing else, Dazamataz proves that the rap game isn't just a young man's game — some of the genre's vets have only gotten better with age. Check it out below.