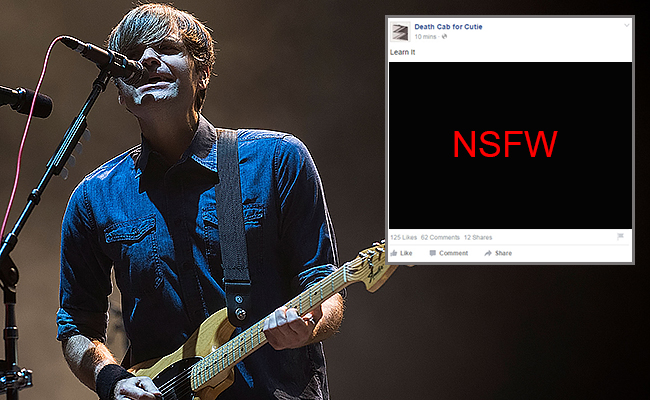 Death Cab for Cutie had their typical Facebook feed of cardigan flash-sale links and LiveJournal screenshots (full disclosure: I don't follow DCFC on Facebook) interrupted by several NSFW links to porn and sex guides after hackers briefly took over their account on August 19.
Death Cab quickly discovered the posts and deleted the links, but not before several fans took screenshots and spread them throughout the internet with the awesome hashtag #DeathCabForBooty (inspired by a posted video of a man doing something something groceries).
Check out one of the screenshots below. More were a little too NSFW to show here.
The band's Nick Harmer (and this awesome Marshawn Lynch fan art) was the first to address the hack in his tweet up top. Death Cab has since released an apology on their Facebook where they said that this sort of interruption won't happen in the future.
"DCfC's Facebook was hacked this evening and explicit content was posted to the page. The account is now secure and fans will not be subjected to these kind of posts in the future. Our sincere apologies."