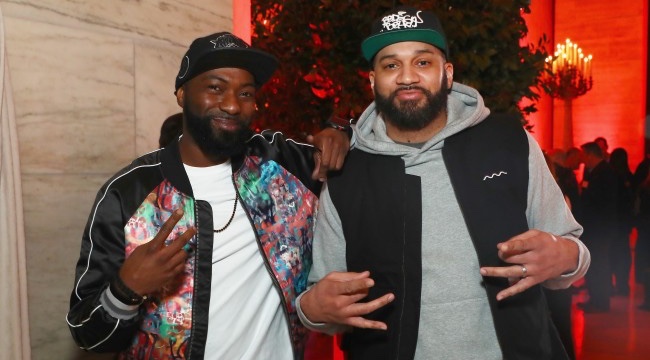 One of the main draws of Viceland late-night hosts Desus Nice and The Kid Mero's show is their penchant for digging up drama. The comedic duo's favorite pastime backfired during their interview with the hosts of The Breakfast Club radio show last week when host DJ Envy blew up at them on-air for some "spicy" comments they made regarding his marriage during an earlier episode of their show.
Both sides have been
slinging darts back-and-forth ever since, but the latest salvo from Desus and Mero may prove to be the messiest, most salacious yet. The whole reason DJ Envy was mad at them to begin with was an interview Envy conducted with his wife Gia Casey on daytime talk show The Real detailing their relationship after Envy cheated on her with model and Love & Hip Hop: New York star Erica Mena. While discussing the interview on their show, Desus and Mero insinuated that Casey only forgave Envy because of his money. This led to Envy feeling like they disrespected his wife, and his chivalrous, but misguided outburst during The Breakfast Club taping.
Now, Desus and Mero are teasing an upcoming interview with Mena herself, who seemed to confirm that she will be making an appearance on their late night show. The irreverent jokesters have proven they can troll with the best of them, but looks like they're elevating their craft with this move. With Mena most likely coming on their show to spill the beans about Envy's infidelity long after he was supposedly forgiven, it seems as though his on-air tirade may not have been the best strategy in hindsight.