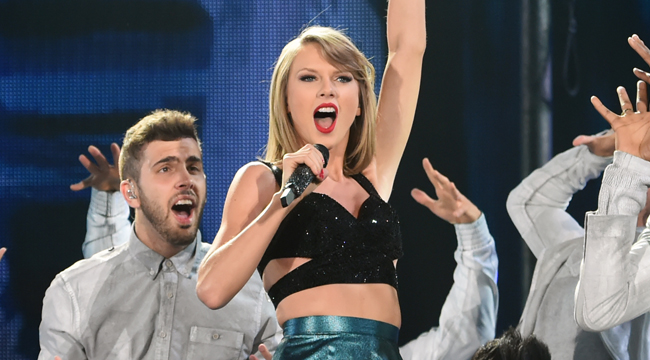 And now, news from the "That's a Regrettable Comment" world.
The latest person to wade into the angry seas of the Taylor Swift/Kanye West/Kim Kardashian feud is Joseph Kahn, the director of Swift's videos for "Bad Blood," "Wildest Dreams," and "Blank Space," among dozens of other clips over the years. Coincidentally, Kahn might also be the latest person to tweet out something he might soon regret.
Here's the tweet in question:
And here's some quick context:
The late patriarch of the Kardashian crew was Robert Kardashian, who was a longtime friend, confidant and quasi-lawyer for O.J. Simpson. Simpson was accused of murdering his wife, Nicole Brown Simpson, who you might have guessed by now, was an innocent blonde woman. Though additionally, it's worth explaining that Kris Jenner notably opposed Robert on his sticking with the Juice, and even he eventually wavered.
With that American Crime Story recap out of the way, let's just all agree that it is a massive stretch to compare what has recently happened to Swift with what happened to Brown Simpson. One was viciously murdered after repeated spousal abuse over a decade and the other was caught in a lie and made fun of on social media. As if on cue, Twitter was quick to point out this to Kahn.

Kahn also felt the need to weigh on the actual context of the video, pointing out that the exact wording of the controversial line in West's "Famous" was never said, in addition to a quick jab at Kim's expense.
Hey, at least he was more on message with his Swift defense that #squad member Hailee Steinfeld was.
Yeah. Enjoy that refresher course in #squad social media messaging do's and don'ts, Hailee.
(Via Complex)