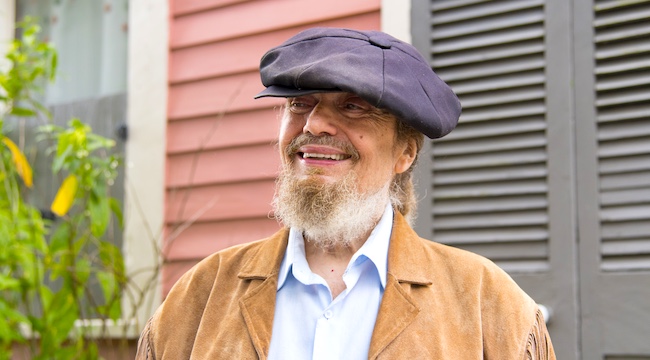 Dr. John, whose real name is Malcolm John Rebennack, has had a legendary career, which has featured a top-10 hit in 1973 with "Right Place, Wrong Time," as well as multiple Grammy awards and a Rock And Roll Hall Of Fame induction in 2011. The New Orleans musician is worth celebrating, and today, he did some celebrating of his own in honor of his 78th birthday. That's nice, but there's a problem: His birthday was actually yesterday, and he's only 77 years old.
John Wirt of Nola.com looked into it and found a 1941 newspaper birth announcement for Dr. John, which confirmed both the correct year and date of his birth: November 20, 1941. Publicist Karen Beninato told the Associated Press that Dr. John started faking his age in the '50s so he could perform in New Orleans clubs as a teenager, saying, "Mac has rolled with it since his teenage years."
Apparently, Dr. John has kept up the act for so long that he included the fudged age in his memoir. As Wirt notes, Dr. John wrote in his 1994 memoir Under A Hoodoo Moon: The Life Of The Night Tripper that he was born just before Thanksgiving in 1940. The musician himself (or at least, his social media team) has acknowledged the #RefriedConfusion on Twitter.