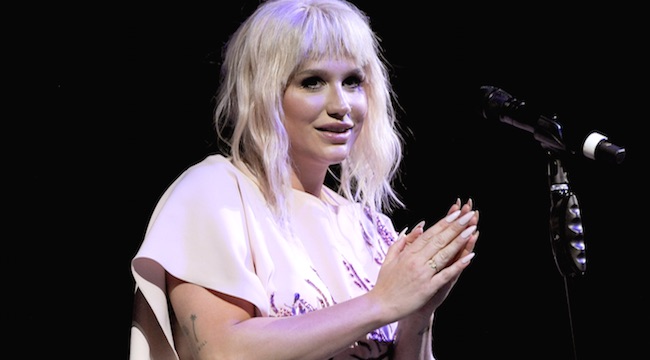 The intensive legal battles between Dr. Luke and Kesha have reached the email and text sharing stages, and after Kesha shared some unsavory, apparently fat-shaming emails last week, Luke's camp have fired back in kind.
As TMZ already pointed out, a number of correspondences shared in a court filing today between multiple members of Kesha's management team portray a camp in complete disarray, constantly insulting and fed up with their client, and dubbing her "crazy," "unstable," and struggling with weight fluctuation.
These emails are clearly correspondences between exhausted coworkers, and characterize her at "abusive" at certain points. Luke himself, on the other hand, only shows up a couple of times, and in extremely positive light — once to request that the lyrics to "Crazy Kids" be rewritten, per Kesha's request, and once more in an email telling the singer he thinks she looks "beautiful" and that he "loves her very much."
All of these documents have been filed as part of the reply to Kesha's latest amendment, and the court did not find reason to seal them, so they are available publicly and embedded below.
A brief recap of the ongoing legal battle is Kesha suing her former mentor and producer Dr. Luke for physical and sexual abuse, his countersuit of defamation and extortion, her requests for injunction in her contract with the producer have repeatedly been denied, and Luke's camp suing Kesha's mother twice for making supportive statements about her daughter's claims.
All documents also available here via New York County Supreme Court case
653118/2014.