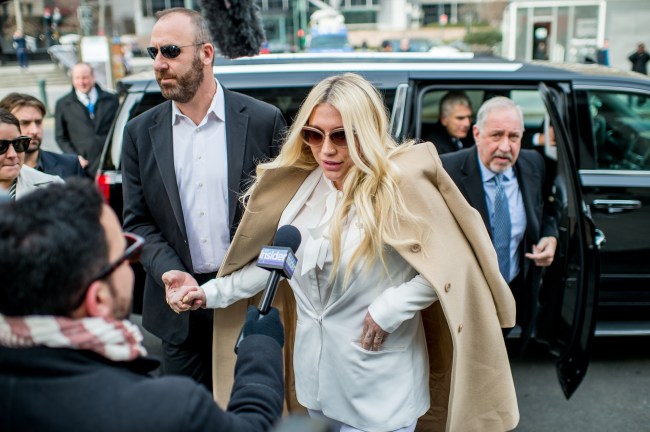 On Sunday, Kesha took to her Instagram to reveal that she was offered her "freedom" (presumably in the form of a settlement offer) in exchange for making a public apology, and taking back her abuse claims. The post comes weeks after silence from the pop artist, as she's been involved in a lengthy legal battle with Sony and, more specifically, Dr. Luke's imprint, Kemosabe Records.
Now, following Kesha's post, a spokesperson for Dr. Luke said the following in a statement to Rolling Stone:
"The court repeatedly stated Kesha is already free to record without Dr. Luke, and that she had not presented any facts supporting her claims. That's because all the evidence — including Kesha's own videotaped sworn testimony — show her allegations are false. The only thing Kesha is not free to do is to continue to lie about Dr. Luke through publicity stunts and outrageous smears, ignoring the fact that by her own free will she went to work and entered into new contracts with Dr. Luke years after this 'incident' supposedly happened. Her goal all along has been solely personal enrichment by seeking to break contracts that brought her success and millions so she can enter into more lucrative ones.  We look forward to our day in court holding Kesha accountable for her lies."
Rolling Stone also reports that Kesha's legal team (led by Mark Geragos) is considering bringing on attorney Daniel Petrocelli, who previously represented the family of Ronald Goldman in their civil suit against O.J. Simpson. By having Petrocelli join, the move would reflect Kesha's desire to end the legal drama she's enduring and cut any and all ties with Kemosabe.
(Via Rolling Stone)