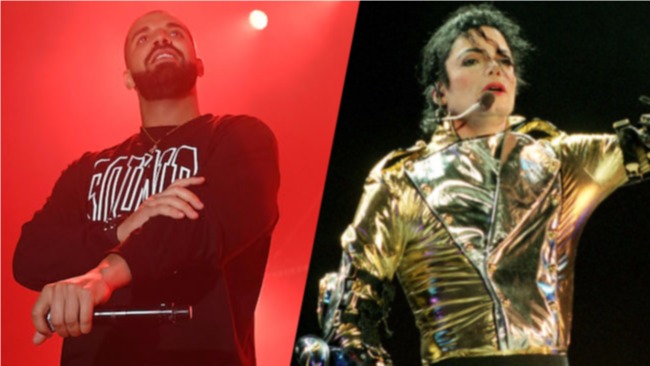 Even if you're not a Drake fan, it's impossible not to be impressed by the things he's accomplished. He made a video of himself dancing in a sweater into a worldwide phenomenon. He turned sad-boy club sounds into rap's main mode, something that would have been unthinkable even 10 years ago. And now, there's this: Drizzy just broke the record for most American Music Award nominations in a single year, a record previously held by Michael Jackson in the wake of Thriller.
The Boy netted 13 nominations to The King of Pop's 11. Drake was nominated for Artist of the Year, Favorite Male Artist – Pop/Rock, Favorite Artist – Rap/Hip-Hop, Favorite Album (Views), and Favorite Song ("One Dance"), among others. In three categories Drake is competing at least partially against himself. Collaboration of the Year and Favorite Song -Soul/R&B both feature nominations for "One Dance" and "Work" while Favorite Album – Rap/Hip-Hop contains a showdown between Views and his joint album with Future What A Time To Be Alive. That some believe the latter is better with Drake excised was not taken into account by the AMA higher-ups.
Drake was far and away the winner of the AMA nominating process, but that doesn't mean he's the only one who did well. Rihanna snagged seven nominations — "Work" is her song, after all — and other pop powerhouses like Adele and Justin Bieber got five.
Perhaps the biggest surprise to come out of the list is the fact that Beyonce's monarchy holds no sway over the AMA nominating committee, who decided to give her four nominations. That doesn't seem so bad until you realize that the possible thieves in the Chainsmokers also got four. Call in the Beygency.