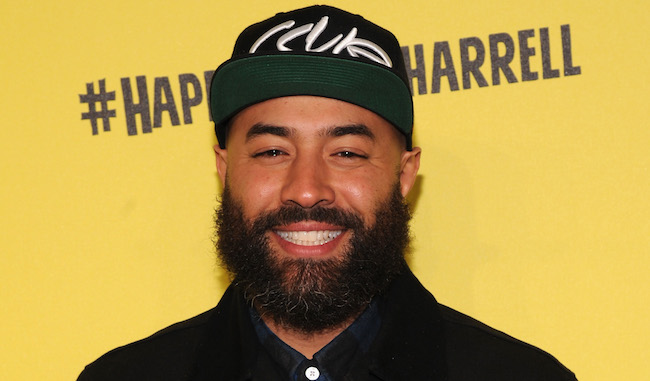 Drake brought Eminem out on stage and madness ensued. At that point, the eyes of the hip-hop world turned its collective eyes to one man: Ebro Darden.
Of course, if you know anything about Ebro, that's probably the way he likes it. How would he react after apparently selling wolf tickets about a supposed beef bubbling between the two? Would he cower in fear and backtrack his words? Maybe he'd eat a piece of humble pie for all the world to see and clear up the situation.
He did none of those things. In fact, he took a two-step approach to the situation. First, this happened on Ebro in the Morning:
"Why was the thing such a big deal? I think it's phenomenal. It is dope because you know Eminem doesn't come out for much," said Ebro. "But why wouldn't he come out and support the biggest artist in hip-hop?" he asked rhetorically.
Then came the move that everyone should've seen coming.
The man took credit for it. He's positing that Drake bringing out Em in the man's backyard wouldn't have happened without him. The knee-jerk reaction is to complain about it but that's not the proper thing to do. Ebro likes being the bad guy and relishes the attention so of course he's going to take credit for it. His "Frank White" act–King Of New York and nothing moves without his say-so–is a part of who he is. It makes him endearing to some and enraging to others.
There's definitely something to be said about cats being more concerned with how a radio personality would react to the moment than the moment itself, but that's for another day.
Until then, take to Twitter and give Ebro your thanks that he alone was the catalyst for two people who've collaborated before to be on the same stage.
(Via Hot 97)