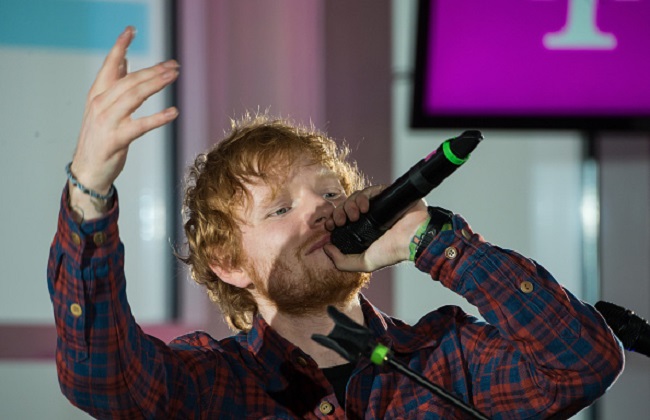 Ed Sheeran seems to be getting a lot of credit for his work these days. The singer/songwriter is all the rage for his music, but one song in particular has been grossly misinterpreted by fans of One Direction. According to Metro UK, the One Direction song "Little Things," which Sheeran co-wrote for the group's 2012 album Take Me Home, was thought to have been a slight against singer Harry Styles's man parts.
Fortunately, Taylor Swift's best friend was quick to clear things up and squash this beef.
During an interview with New Zealand's ZM OnlineEd was asked if Little Things was written about actual, er, little things, and 1D's little things to be specific.

But the red head singer denied it, claiming that that wouldn't be truthful if he had.

Speaking about Harry Styles, he replied: 'He definitely hasn't got a little thing, so no, I did not write Little Things about little things.'
Thankfully for the world, this whole issue has been laid to rest. I know for a fact that I will sleep better tonight knowing that Harry Styles is hangin' proper.
Source: Metro UK