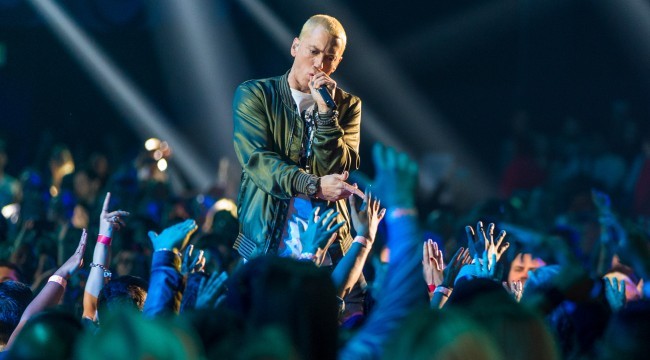 The "Citi Sounds Vault" series is set to descend on New York City in a big way in just a few weeks, bringing some of the biggest names in music to some of the smallest venues in the city at the end of January. With a capacity of just over 1,000, Irving Plaza will host Eminem (who will return to New York to headline Governors Ball), Childish Gambino, the National, Dave Matthews and Tim Reynolds, and Thirty Seconds to Mars before the month is out.
Thirty Seconds to Mars will kick off the festivities on 1/24, with the National, Eminem, and Childish Gambino taking the small stage each of the following nights. The series will conclude with Dave Matthews and Tim Reynolds on 1/28. Registration for tickets is open now to Citi cardholders, who can register until 1/17 at 10 PM for a chance at a code for access to purchase.
In addition to the "Citi Sounds Vault" series, Citi has joined forces with Live Nation to present the annual Roots Jam Session, which sees a collection of special guests join the Roots. The Jam Session will take over the Gramercy Theater for three consecutive nights (1/24-27), and are invite-only. However, there will be an extremely small allotment of complimentary tickets made available to Citi cardholders 1/23 at 10 AM.