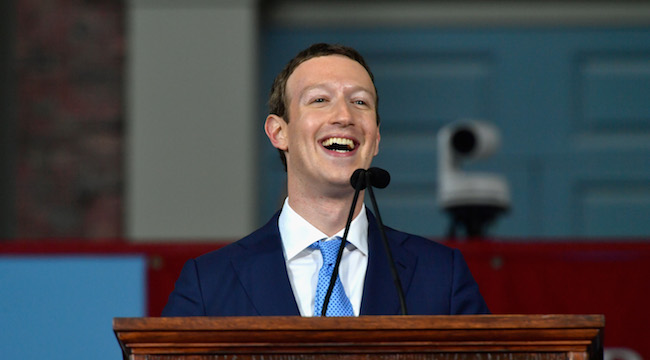 The Verge reports that Facebook has signed a groundbreaking agreement with a London-based music licensing hub that will change how music is presented on its sites and apps.
International Copyright Enterprise Operations (ICE) is a European online rights hub that represents about 31 millions from 290,000 rights-holders across 160 territories. ICE has 40-plus music rights licenses with streaming services, representing groups like GEMA in Germany, PRS in the UK, and STIM in Sweden. The hub has distributed over 300 million euros to rights-holders in only the last two years, since 2016.
Facebook's deal with ICE will not only cover music used on its primary site, but also Facebook, Instagram, Messenger, and Oculus. WhatsApp is being excluded because of the private nature of its person-to-person sharing function — it doesn't require a music license. Now, music shared on the above listed apps that is covered by one of ICE's licenses will pay royalties to the rights-holders.
In addition, rights-holders will be able to report copyright infringement claims and have unlicensed or unauthorized music taken down, similarly to what happens on Youtube or other services. Facebook is currently working with ICE on its rights reporting system.
While this isn't Facebook's first music licensing deal — the media giant already has agreements in place with both Sony Music and Universal Music Group — it is the company's first multi-terroritorial license with an online hub. While the royalties payout structure has yet to be disclosed, the deal itself is definitely going to represent another shift in business for Facebook as it tries to find its footing in a world much less invested in the once-popular site.