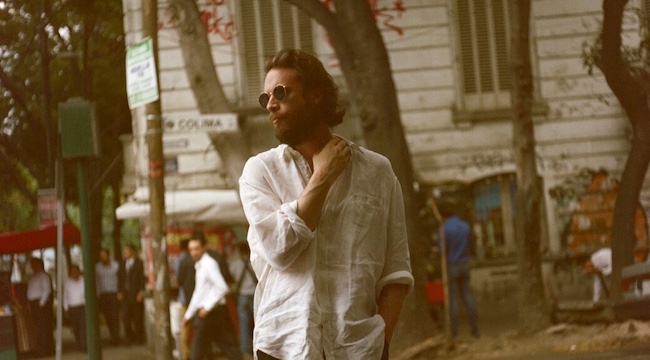 For some reason, Coldplay's classic song "Clocks" gets some strange attention paid to it in the indie community. Last year, Cloud Nothings covered the song, and their barely recognizable rendition featured jarring synths, animal sounds, and a lot of incoherence. Now Father John Misty has decided to take a stab at the song, and his rendition also isn't exactly on the nose.
https://www.instagram.com/p/BprQVEqnTKE/
He recently performed at De Roma in Belgium, and to close the show, he covered "Clocks" in a way that actually sounded like the song. Rather, it sounded like something that sounds like "Clocks," and not like "Clocks" itself: His band played the instrumental, and when it came time for the vocals, Misty decided to just scat for a few lines before thanking the crowd for showing up and declaring, "This is my walk-off music from now on." He did indeed then walk off stage with his hands in the air as the band continued to play the song.
Misty is known as a fellow who doesn't always take things seriously on stage: Earlier this year, he acknowledged the Grammy his album Pure Comedy earned for Best Recording Package by telling the audience at a show, "I don't have a whole lot of time, but I just want to say f*ck society. I want to say that this government is a criminal organization. Uh, FlatEarth.com."
Watch Misty "cover" Coldplay's "Clocks" above.