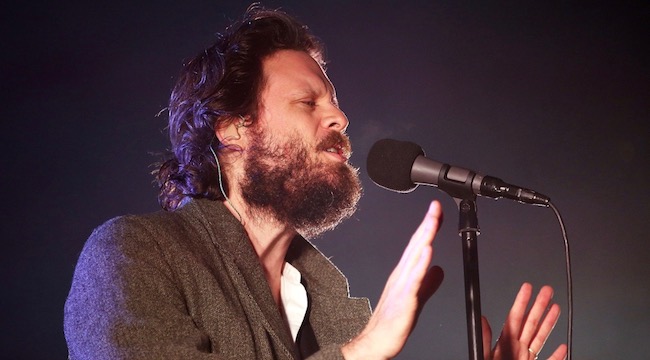 Father John Misty is regarded by many as the preeminent singer-songwriter of this decade. His four album run from Fear Fun in 2012 to this year's God's Favorite Customer, is nearly unmatched by anyone in his peer group. Along with a penchant for snagging headlines and social media stunts, he's also proven himself to be an adept cover artist, tackling a wide array of different songs from different backgrounds over the years. Who among us will ever forget the time he covered Ryan Adams's cover of Taylor Swift's "Blank Face," but done in the style of the Velvet Underground? And the fact that it was actually great?
His latest musical re-interpretation is a cover of Link Wray's song "Fallin' Rain," that was put together for a promo clip for the new Hulu series Castle Rock. Misty sticks pretty close to the vibe of Wray's 1971, country-rock flavored take, which the infamous "Rumble" guitarist originally recorded in a chicken shack in his backyard to a three-track tape machine. Misty's set-up was, of course, a little more upscale than Wray's, and the session was produced by the Haxan Cloak, a dark electronic music wizard from England.
You can check out Father John Misty's cover of Link Wray's "Fallin' Rain" in the video above.