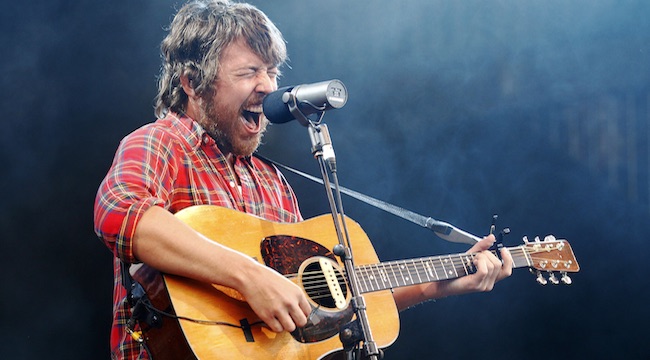 Fleet Foxes frontman Robin Pecknold has been steadily teasing information and snippets about his band's new album — their first since 2011's Helplessness Blues — on Instagram for several months now. Finally, fans are starting to get some answers to all their burning questions and when and where they will be able to hear new music from the cult Seattle folk band in 2017. The album, which appears to be titled Ylajali is coming very soon, presumably before this summer, when the band have announced several festival dates.
But up until now, they hadn't announced anything in the US, and they've been sorely missed over the past six years, which is how long its been since they've performed in the country. Today, however, the Newport Folk Festival announced on Twitter that Fleet Foxes will be headlining Friday night at the festival.
As one of our most anticipated albums of 2017, and one of my favorite bands personally, this is some of the best news I've heard all week! There will definitely be more American tour dates coming soon, so don't despair if you can't make it all the way out to Rhode Island this summer. Hopefully, we'll get word on exactly when this new album is coming very, very soon.