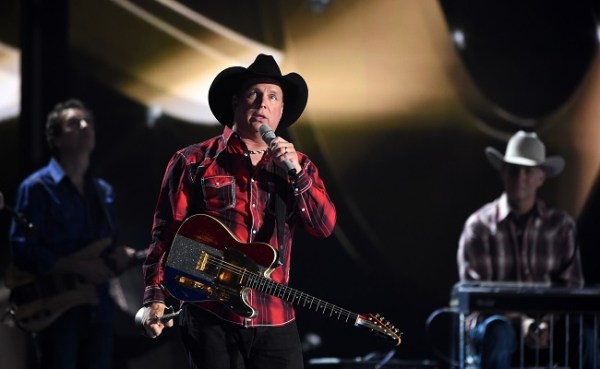 First they came for Hank, and I did not speak out…
In a culmination of some of the worst trends of the new millennium (bro-country, music that's mostly cred-establishing nods to the past and senseless remakes), Garth Brooks is re-recording "Friends in Low Places" with Jason Aldean and Florida Georgia Line to celebrate the song's 25th anniversary.
Given that the song hasn't left regular rotation on country music radio since its release in 1990, the choice is a bit of a strange one. Garth is about his coins, I guess.
There is a silver lining to all this. The song will allow Brooks to collaborate with his own personal hero George Strait (sent down to cleanse the collaboration like an avenging angel) and Keith Urban, who is honestly a pretty great pop-country artist in the mold of backwoods superstars like Tim McGraw and Blake Shelton (made even more impressive when you learn he's from 'Straya).
Also, the track is rumored to contain the "lost third verse" of "Friends" which had to be cut from the radio version due to profanity.
"Friends" is eternal, making any remake of the track too soon. But at least we can hope this new version will pass, and everyone can get back to drunkenly singing the original song in any gathering of more than 15 people on until Judgment Day.
(Via Billboard)