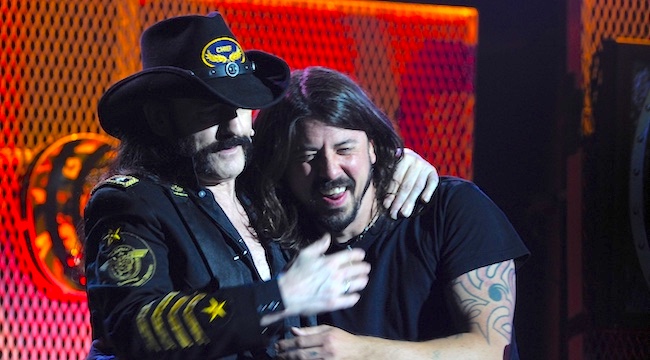 If we ever manage to tap into whatever it is that makes Dave Grohl go, we will have found probably the most efficient energy source on the planet. The Foo Fighters leader has been rocking nonstop in one way or another since the '80s, and of course, he doesn't seem to by considering a break any time soon. We've been teased with new songs like "The Sky Is A Neighborhood" and "Run," but now it's confirmed: Foo Fighters' ninth studio album is called Concrete And Gold, and it's coming out on September 15th.
We've already heard what parts of the album will sound like, but Grohl says there's more to it than that, comparing Concrete And Gold to a huge-sounding cross between Motorhead and The Beatles:
"I wanted it to be the biggest sounding Foo Fighters record ever. To make a gigantic rock record but with Greg Kurstin's sense of melody and arrangement… Motorhead's version of Sgt. Pepper… or something like that."
That's a high standard to set, but based on the intense rock vibe of "Run" and the bluesier nature of "The Sky Is A Neighborhood," it's easy to at least see where he's coming from in terms of the sense of experimentation and variety we can expect from the album.
While waiting for the new record to drop, revisit our definitive ranking of every album Grohl has played on here.