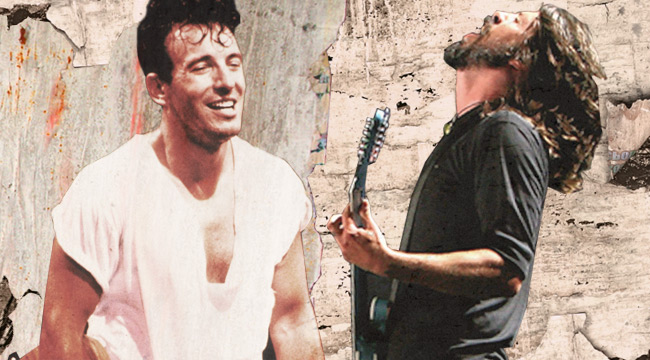 There's a crucial scene in Cameron Crowe's semi-autobiographical depiction of the rock music world in the 1970s in Almost Famous that comes about midway through the film. It's when the fictional band Stillwater are performing a gig in Phoenix, Arizona. They're just kicking into their big hit song "Fever Dog," when guitarist Russell Hammond (Billy Crudup) reaches out to his microphone and gets a big electric shock. He hits the ground, the show ends, and the band storms out with the local promoter (played by a pre-podcast fame Marc Maron) chasing them down.
The group is boarding the bus, trying to make their getaway, but the promoter is having none of it. Stillwater's manager tries to brush him off, and just as they're about to leave, the promoter evokes a name. It's the biggest threat he can think to come up with, and he uses it as a last-ditch effort to get the band to go back on. "I'm gonna talk to Frank Barsalona!" he promises just before the bus guns up the ramp and through a locked gate. They don't know it, but Stillwater has just run afoul of maybe the most powerful man in the entire music industry.
Frank Barsalona was the visionary who invented the modern concert industry. He died only recently, in 2012, after a long bout with Alzheimer's, and that's when venerated rock critic Dave Marsh explained his impact better than anyone.
"The most significant entrepreneur of '60s rock was not a record company president like Atlantic's Ahmet Ertegun or CBS's Clive Davis, or even a sharp promoter like Bill Graham," Marsh told The New York Times. "That title belongs to a balding, rotund booking agent named Frank Barsalona."
In the early 1960s, Barsalona recognized rock's true potential as a live force and created the initial infrastructure that allowed it to spread across America. He saw that the future of live entertainment lay in the hands of the up-and-coming crop of young, counter-culture artists like Jimi Hendrix and The Who, and jumped to sign them before anyone else really even knew who they were. He was also a shrewd businessman, amassing one of the greatest talent rosters the industry has ever known — it included Led Zeppelin, U2 and Bruce Springsteen to name just a few.
As record sales revenues continue their steady decline, touring has become the necessary mechanism by which most musical acts sustain their career. It was important in the '70s, sure, but the full impact of touring is even more critical in the present day. Barsalona recognized the full potential of live performance as a primary revenue generator, not just for himself, but for the artists hitting the road, playing night after night for the faceless, frenzied masses. With dollar signs in his eyes, he created opportunities where they didn't exist before. That's his legacy, and it endures to this day.

Rock and Roll – "The Armpit of Show Business"
Barsalona was born and raised on Staten Island. At just nine years old, he got his first taste of the music business by touring the U.S. with a Country-Western group named Rosalie Allen's Touring All-Stars. His major talent? Yodeling. Eventually, he gave up on his dreams of stardom, put himself through college, and took a job in the mailroom of an old-school, New York-based talent agency named GAC.
An ambitious and driven New Yorker, it didn't take him long to work his way up the corporate ladder at GAC. Eventually, he was named the youngest junior agent in the company's history. It was in this position that he received his big break into the world of rock music.
At the time, the agency's roster was mostly filled out by nightclub singers and stand-up comedians. In 1964 an offer came through to book some of the dates for the Beatles first shows in America, followed in short order by the Rolling Stones. Barsalona was given the account.
"Booking rock acts in those days was like being in the armpit of show business," he later told Pollstar. "The men running the major agencies back then thought rock wasn't going to be around in two or three years so the attitude was 'Get as much as you can today and then we'll go on to something else tomorrow.'"
Beginning with the Beatles' first show at the Washington Coliseum in D.C. on February 11, 1964, Barsalona saw firsthand in the faces of the thousands of screaming fans that rock music was the way of the future. "When I saw what happened with the audience, I knew then that the whole power structure of the business (not just GAC) was wrong" he said in that same Pollstar interview. He quit the firm shortly thereafter and formed his own booking company, an entity named the Premier Talent Agency.
At the time of Premier's founding, the touring circuit in America was a patchwork collection of regional fiefdoms. The promoter was king of whatever town he inhabited, able to dictate whatever terms he could get away with. The power rested entirely in their control, to the artist's obvious detriment. Barsalona wanted to change that.
As soon as he inked his first act, Herman's Hermits, he set out to whittle away these entrenched promoter's power, fostering a group of new, young entrepreneurs loyal to his larger aims and viewpoint. It was almost like a massive musical mafia with Barsalona acting as The Godfather. "He divides the country up into territories, sounds familiar, doesn't it?" said Steven Van Zandt, guitarist for Bruce Springsteen's E Street Band in the Led Zeppelin oral history Trampled Underfoot. "[He] divides it up to these hungry new guys: Larry Magid in Philly, Jack Boller in Washington, Don Law up in Boston, you know Bill Graham over there in Frisco, the Belkers in Cleveland, and Ronnie Delsener here in New York. In other words, he threw out all the old thieves and replaced them with a bunch of new young thieves."
These promoters weren't necessarily beholden to Barsalona, but as he amassed more and more clients to his roster, they came to rely on him to provide them with entertainment that could fill up their venues on a nightly basis.
"One of the most important things about Premier is not just the acts," Barsalona remembered in the book Bill Graham Presents. "We developed the rock promoters as well. Unlike the agencies before, who went to the established promoters, we developed new promoters, young promoters."
"I quickly learned that there was an order of the way things work, that Frank had instituted," Phoenix promoter Danny Zelisko told Billboard. "As a promoter, you would get shows from Frank's incredible artist roster in your 'territory.' You started with baby acts, and grew them into bigger acts. If you did a good job, you would continue to promote these bands he and Premier Talent represented."
Many of Barsalona's protégés have gone on to become themselves powerful figures within the music industry, none so more than Irving Azoff, the current Chairman and CEO of the Madison Square Garden Company and former CEO of Ticketmaster and Chairman of Live Nation. None of that would have happened if not for Barsalona recognizing Azoff's potential. "He offered me my first job," Azoff told Billboard. "He sold me my first national acts."
Before the late 1960s, the way concerts were formatted, the way they looked and sounded was far different than it is today. A lot of the credit for that change belongs to Bill Graham who ran the Fillmore East in New York City and the Fillmore West in San Francisco. Graham was a favorite promoter of Barsalona's and one of the lynchpins of his expanding National circuit.
"Prior to Bill, the music scene was not concerned with stage presence," Barsalona told Billboard in 1970. "It was forty minutes and off. No light show, no good sound system. Graham made other promoters compete with him, greatly raising the professional standards for that end of the business."

The Talent Scout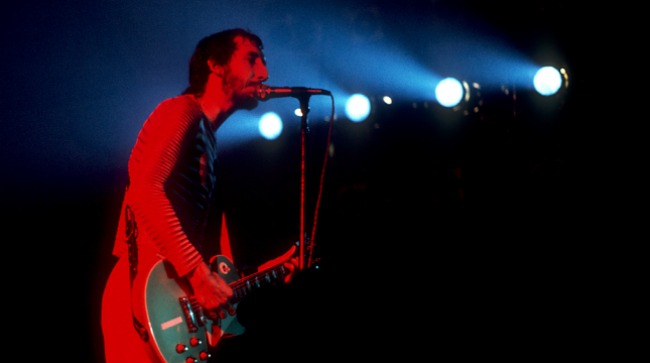 According to the book, Barefoot in Babylon, when the event organizers behind Woodstock were looking for someone to help save the fortunes of their floundering festival in 1969 they had two names in mind: Barsalona and Graham. Graham came on in an advisory capacity, lending the endeavor the weight of his name and some advice about who they should book. Barsalona's impact was far more tangible: He delivered the bands. Flipping through his Rolodex, the canny agent gave them Ten Years After and the Who, both at cut-rate prices, but it wasn't an easy pitch.
A known insomniac, Barsalona kept The Who's guitarist Pete Townshend up for hours and hours while in New York, using every argument he had to get him to play the festival.
"It sounded monumental, courageous and exciting, but it was only a few months away — too soon for me," Townsend wrote of the moment in his book Who I Am. "I refused. I had faced down Bill Graham, so Frank didn't intimidate me. Frank went to his front door and locked a security lock, then went to the window and threw his keys to the apartment down into the street. He told me that I couldn't leave until I agreed to perform… I finally pretended to agree just to escape. But Frank had a contract for me to sign before I did so. I scribbled my signature."
As important as his personally groomed stable of promoters were to his fortunes, the real lifeblood of Barsalona's operations were the artists aligned under the Premier Talent umbrella. He understood this better than anyone of course, and spent much of his time doing the dirty work to find promising new clients. Rather than dealing exclusively with proselytizing A&R men and tie-donning executives as others might, Barsalona personally went down to venues like the Fillmore East to hear the bands firsthand and to pick the brains of the people whose opinion mattered most of all: The fans.
"I would wander around and I would talk to the ushers rather than speaking to the record company presidents. Because they were all pre-sold," Barsalona recalled in the book Bill Graham Presents. "The ushers were kids. Basically, we were almost all the same age. I would sit and talk to them and Bill would come in and say, 'What the fuck are you doing here?' He would have Clive Davis or Ahmet Ertegun out there and he would say, 'I've been waiting for you and you're in here talking to some f*cking usher?' I used to say, 'But, Bill. They're a lot more interesting.'"
Barsalona also had a secret weapon, his eventual wife, the British rock journalist June Harris. Harris was a mover and shaker in the rock scene centered around London in the mid-1960s. She was well-acquainted with many of the hottest bands in the country, operating on a first-name basis with most of them. Shortly after they met, she introduced him to groups like The Who, the Animals and the Jimi Hendrix Experience, all veritable unknowns in the U.S. at the time. Barsalona recognized their potential and scooped them up as quickly as he could. "The other American agents weren't so prominent over there," he remembered. "I worked on a more even level in London."
Before he brought a new act on, Barsalona laid out his vision with touring as a primary focus. "When he signed an act he said, 'No more of the belief that you're only as big as your last record,'" June Harris remembered in Trampled Underfoot. "I don't really care about records," Barsalona told Bob Spitz in the book The Making of Superstars. "I listen to them, but we've had a lot of acts who have sold records as a result of what they did onstage." Bands like Humble Pie, Grand Funk Railroad and J. Geils Band adhered to his vision and became both incredibly famous and incredibly wealthy as a result.

The Artist's Advocate
Eventually, Premier Talent came to boast perhaps the most impressive collection of musical acts ever assembled under one banner. In addition to the aforementioned names he also inked, Led Zeppelin, Black Sabbath, Santana, Jeff Beck, Bruce Springsteen, and eventually U2, Van Halen, Fleetwood Mac and many many more. As the list of A-List names grew, so did his power, and with that, his ability to strike artist-friendly deals.
In the early days of touring, a rock band could typically expect to receive a 10% take of the door; 20% if you were a big name. The remaining 80 or 90% would go to the promoter. Bill Graham was especially shrewd. He instituted a flat-fee policy at both Fillmores that left an inordinate amount of the nightly proceeds in his pocket. Barsalona, who typically negotiated five-year, 10% off-the-top deals with his clients, knew that if he was ever going to make any real money for himself, he'd have to flip that dynamic.
In this pursuit, he had a powerful ally; Led Zeppelin manager Peter Grant. As a former professional wrestler, Grant was a massively intimidating presence and a forceful advocate for his client. He wasn't the kind of person to take shit from anyone, and would grow irate at even the hint that someone might try to take advantage of Zeppelin.
Yardbirds bassist Chris Dreja remembered in the book Trampled Underfoot a time following a concert at the State Fair in Canada where he saw Grant "with a gun in his belly on a bus."
"After we played a State Fair in Canada the promoter says, 'I ain't paying you,'" Dreja remembered. "Peter gets up at the back of the bus, pushes his stomach out and bumps the guy all the way to the steps, where they all fall about laughing. He said, 'You're going to kill me for a thousand bucks?' I was on the bus. I saw it."
As Zeppelin's stature grew, so did the demand to see them perform live, to the point that Grant began to wonder how much "promoting" the promoter really needed to do ahead of a gig. With that in mind, he began to dictate new terms, flipping the old 10/90 split on its head according to the book The Making Of Superstars. The promoters balked at first, but with the promise of a sell-out crowd all but guaranteed, many of them came around. Grant's bold move set a precedent that Barsalona himself used to negotiate better terms for his superstar clients and eventually his up and coming acts. In the next few years, these artist-favorable splits became the industry standard. There was initial resistance from many of the promoters to this new reality, with Graham himself deciding to close both of his Fillmore locations in 1971 due to the squeeze. Those who didn't adapt were squeezed out and replaced with newer venue operators.
Unfortunately for Barsalona, just like with the promoters, Grant soon began to wonder why Zeppelin was giving up 10% of their touring revenue to Premier when he could negotiate directly with the promoters himself. Not long after this epiphany, he cut ties with the company. "I'm sure Frank was hurt when Peter decided he was going to do it his way, but he wasn't going to compromise his principles," June Harris remembered in Trampled Underfoot. "There is a possibility that the agency contracts were up, and that gave Peter the freedom to do what he wanted. Frank never held a grudge about it. There was no bad blood."
Regardless of his falling out with Zeppelin, the impact of this new economic reality carried tremendous ramifications for artists beyond being able to buy bigger houses and nicer cars. Suddenly, they weren't as beholden to the record companies anymore. Their careers and livelihoods didn't live and die by their next big advance or their next hit single. Flush with money from the road, they were gifted not only with more time to create their next record, but more autonomy as well. Barsalona's hard-hitting tactics didn't just help the artists, it enhanced the quality of the art itself.
Perhaps the best example of his impact in this manner comes in the case of his interactions with Bruce Springsteen, who in the mid-seventies was caught amid a bitter breakup with his manager and a fight with the Internal Revenue Service. Rather than go down the tubes, the Boss managed to stay afloat during this time and pay his mounting studio bills for his next two albums Darkness on the Edge of Town and The River by adopting a rigorous schedule of live performances. Barsalona himself offered the Boss a $100,000 loan to finance his 1977 North American tour, before he even took him on as a client, strictly on good faith and a handshake. "He came down and said, 'Hey, you need some help? I'm your man,'" Springsteen recalled in the Peter Ames Carlin book Bruce. "That was the beginning of a beautiful relationship." Like many artists, Springsteen owed a lot of his financial and artistic freedom in large part to the head of Premier Talent.

Recognition And Immortality
In 2002, Barsalona sold Premier Talent to William Morris and promptly retired from the industry. Three years later, he made history becoming, to this point, the only booking agent inducted into the Rock and Roll Hall of Fame. Van Zandt was given the honor of inducting him that night and laid out what will remain his lasting accomplishment in the world of music.
"He said, 'before the hits…let's have the band be good live first," the guitarist noted. "And he proved the point over and over with bands like the Who, and Jeff Beck Group, and Led Zeppelin, and the Jimi Hendrix Experience, and Bruce Springsteen and the E-Street Band, and the Ramones, and the Clash, and the Pretenders, and U2, and Van Halen, and on and on and on and on. You gotta be great live first. And that combination created something that allowed the industry to breathe for a minute. It wasn't gonna be just about short-term gain anymore."
Most people, aren't aware of the name Frank Barsalona, and that's entirely understandable. The work he dedicated his life to was done about as far from the spotlight as it gets, but it's impact can't be overstated. He helped build the modern concert industry into the behemoth that we know it as today, and cultivated the careers of countless of superstars, managers, and agents along the way. He gave power back to the artists and forged a path that many continue to travel on to this day.
As the music industry moves even farther away from the old school record release structure, farther into streaming, and VR and video, one thing remains: The band needs to be good live. The concert experience remains, even as technology begins to overtake the rest of what made this world tick. There's nothing like being crushed up against the stage, hearing the first note ring out, singing along with a massive group of strangers who are all united by one thing: The experience of the show. So even as we move farther and farther into the world of digital music consumption, Frank Barsalona's legacy will live on long past the mp3, the battle between competing streaming platforms, and sometimes, even beyond the bands themselves.