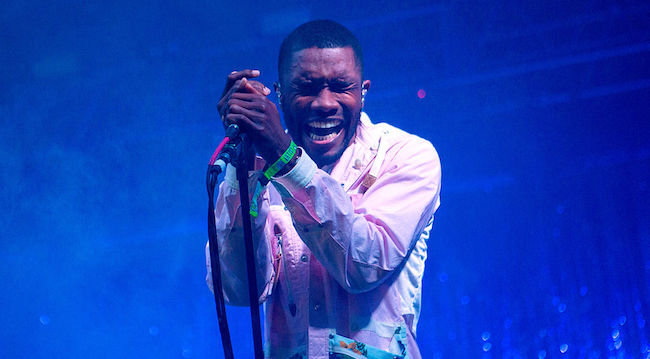 According to Pitchfork, Frank Ocean's latest album Blonde is an independent release and not affiliated with Def Jam. Their source says that Endless, the visual album he dropped through Apple Music prior to Blonde was the fulfillment of his contract with the label. In the album credits of Endless Def Jam is credited, but Blonde only credits Boys Don't Cry, which is also the name of Ocean's accompanying new magazine.
The source said that Endless "fulfills Frank's obligations to Def Jam and Universal" and confirms that Blonde is a self-release. So now he's a free agent? That certainly explains some of the missteps in the album release cycle, and maybe also why there were two albums and two versions? If you still haven't heard the new albums from Ocean they are both available through Apple Music.
Of course, this is in line with Apple's track record of working directly with artists — that's exactly what they did for Chance The Rapper's newest project Coloring Book. Perhaps the future of the streaming wars is getting artists to make exclusive deals directly with streaming services instead of labels. In a way, that's what Tidal is already doing.
For a taste of what Ocean has been up to, watch the "Nikes" video below.
[protected-iframe id="841710dd79130b7f3d357b865dd24e4d-60970621-76566046″ info="https://embed.itunes.apple.com/us/embedded-player/idsa.06571398-669c-11e6-9b66-283cdffd1e01″ width="560″ height="315″ frameborder="0″ scrolling="no" allowfullscreen=""]