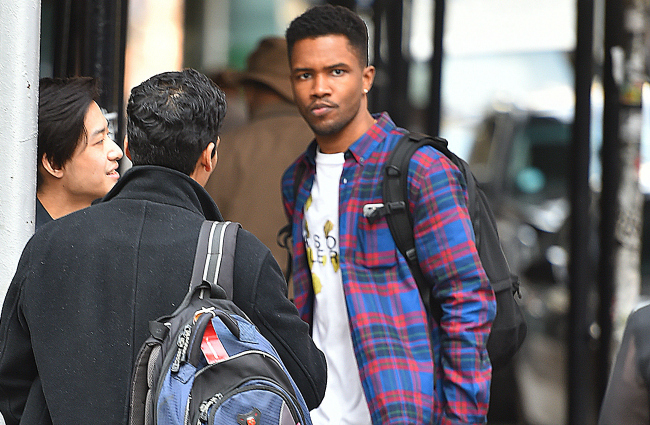 Usually, when a relationship ends, you try not to think about the other person. You just cut your losses, remember what you had for what it was, and attempt to move on. Well, according to a new report from the Associated Press, Def Jam has no intentions of doing that with regard to Frank Ocean.
As you may know, the crooner's visual album Endless served as his final project for the storied label — and by the way it isn't eligible for the Billboard chart — and Blonde was considered an independent release. According to the AP, the feeling to break up was mutual. Via AP:
A person familiar with the situation told The Associated Press that Ocean's label, Def Jam, decided to let the singer out of his contract early because the relationship between the singer and the label was like a "bad marriage." The person, who spoke on the condition of anonymity because the person was not allowed to publicly speak about the topic, did not say how many albums Ocean was contracted for, but added that "it wasn't going to work out."

"He didn't want to be on a label. He wanted to do his own thing," the person said.
The report alleges that Blonde was delivered at the very last moment and the partnership was so bad that both parties agreed that this would be the last project they worked on together. Now those are some hefty accusations to level at someone, particularly when they come from an anonymous source, but gossip or no, the fact is that Frank Ocean isn't on Def Jam anymore, and it wasn't exactly by accident. Is it a case of the two sides not seeing eye to eye, or just sour grapes on the label who feels jilted? Until someone reveals who they are, there's no way to know.