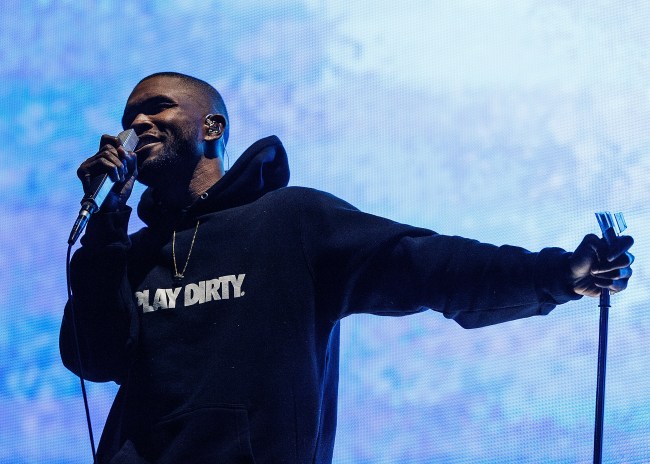 Getty Image
As we sadly reported earlier today, iconic artist Prince has passed away at 57 and, as expected, plenty of people have reacted to the untimely funk-rock god's death, but one musician went a little longer in his tribute. R&B singer Frank Ocean is usually more reserved and private with his thoughts and feelings, but the passing of such a monumental superstar inspired the crooner to write a beautiful and passionate letter for the Purple Rain genius on his Tumblr.
"I'm not even gonna say rest in peace because it's bigger than death," the post begins. Ocean then proceeds to talk about Prince's influence on himself, and the impact he had (and will continue to have) on the world. "He made me feel more comfortable with how I identify sexually simply by his display of freedom from and irreverence for obviously archaic ideas…" Ocean writes. "He moved me to be more daring and intuitive with my own work by his demonstration…" It's a great dedication to such an incredible artist and ends in such a perfect way: with Ocean declaring himself as a proud Prince stan for life. We're glad Frank felt inspired to say these sweet words.
Read the entire post below.