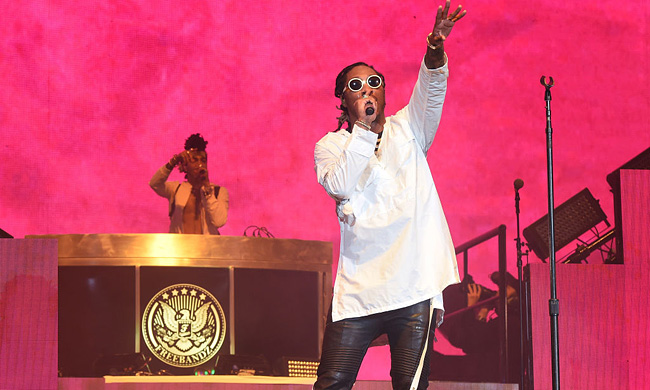 The latest stop on Future's "Nobody Safe Tour" at the Barclays Center in Brooklyn ended in a panic on Friday night. After the rapper had finished the show, a "loud noise" filled the arena and fans began to "stampede" out of the arena, fearing gunfire. According to the NY Daily News, officials for the NYPD and FDNY denied any reports of gunfire but the fear alone was enough to set off the crowd:
The noise sparked pandemonium as people rushed down escalators and streamed out the exits of the Prospect Heights venue.

"Deadass, turned around and saw 500 people sprinting from Barclays Center after we were outside…never ran so fast in my entire life," attendee Danny wrote on Twitter.
The Barclays Center attempted to calm fears on Twitter, confirming that there were no gunshots in the arena and the "loud noise" was the result of the load out after the show. The NYPD also noted that no injuries were reported despite unofficial reports of concertgoers being trampled in the confusion.
Apart from the panic that highlighted the end of the night, the actual concert seemed to go without a hitch. The Barclays Center provided images and video celebrating Future's performance and the rapper seemed pleased with New York's reception with some closing posts on Twitter.
We could get Used To This, @1future ? #FutureBKLYN #NobodySafeTour pic.twitter.com/yJHsGUTAP9

— Barclays Center (@barclayscenter) May 20, 2017
The tour will make its way to Hartford on Saturday with support by Migos, Zoey Dollaz, and A$AP Ferg.
(Via New York Daily News / Daily Mail)