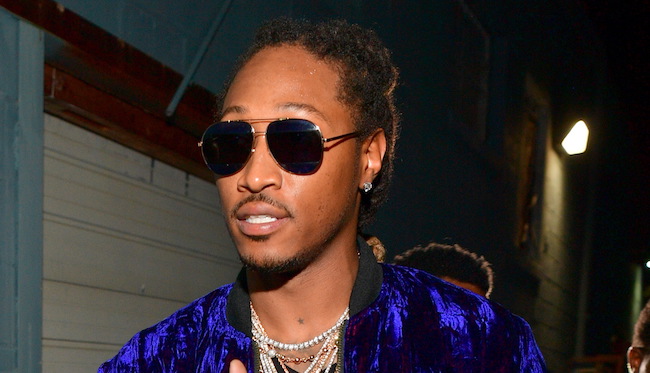 It may feel like Future's buzz has slowed down just a tad after it peaked during his Monster–Beast Mode–56 Nights–DS2 spree of projects, but he now has the RIAA certification to prove that his 2016 has been nearly as successful as that run.
The RIAA announced on Twitter Wednesday morning that Future's February album EVOL has achieved Gold status in the United States by crossing the 500,000 albums sold threshold. In doing so, EVOL becomes just the fourth rap album to do so this year, following in the footsteps of Drake's Views, Kevin Gates Islah and oddly enough Zayn's Mind of Mine since the RIAA combines the Hip-Hop and R&B categories.
The sales numbers are fueled by streams and equivalent album sales that pushed EVOL to a No. 1 debut back in February, as well as singles "Lowlife" with The Weeknd and "Wicked" grabbing double platinum and gold plaques, respectively. "Low Life" eventually became a Top 40 hit, peaking at 18 while "Wicked" just missed the mark, peaking at 41 on Billboard's Hot 100 chart.
Future is, of course, currently co-headlining the Summer Sixteen tour with Drake to mixed results, but is undoubtedly receiving the nice bump in sales and relevance that comes from a major arena tour that traverses the globe. And with a rumored single with the 6 God emerging in the coming weeks, it doesn't look like Future's run will slow down any time soon.