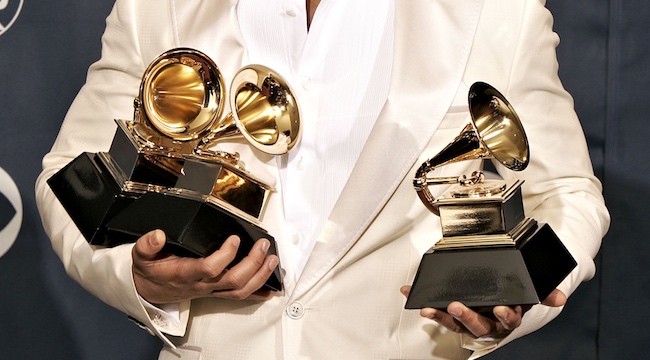 As with any award show, there are perceived snubs every year with the Grammy nominations. For the 2018 awards, a few stand out: Ed Sheeran's Divide didn't secure an Album Of The Year nomination. Taylor Swift's Reputation album weren't released during the eligibility window, but singles like "Look What You Made Me Do" were, and they came up empty. A Tribe Called Quest also felt like they got the short end of the stick. Other examples could surely be cited, but now The Recording Academy has made a move that will cut down on snubs in the future: Effective beginning with the 2019 Grammys, the amount of nominees for Album Of The Year, Record Of The Year, Song Of The Year, and Best New Artist will increase from five to eight.
Recording Academy president/CEO Neil Portnow said in a statement:
"Throughout the year, we team up with music people across all genres and disciplines to consider revisions and subsequently make amendments to our rules and entry guidelines to ensure we're keeping up with our ever-changing industry and meeting the needs of music creators. This creates more opportunities for a wider range of recognition in these important categories and gives more flexibility to our voters when having to make the often challenging decisions about representing excellence and the best in music for the year. We look forward to celebrating all of our nominees when they are announced later this year."
This is just the latest move in a series of recent changes from The Recording Academy: In March, they named Tina Tchen — the co-founder of the Time's Up movement, among other impressive accolades — as the leader of a task force focused on addressing the Grammys' issues with female representation.