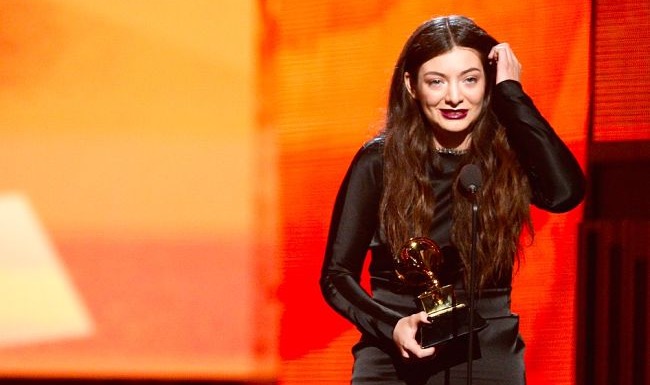 Album Of The Year, Record Of The Year, and Song Of The Year at the 60th Annual Grammy Awards went to Bruno Mars. Best Pop Solo Performance: Ed Sheeran. Best Rap Performance: Kendrick Lamar. Best Rock Album: The War Pn Drugs. Sensing a trend? The Grammys are usually a male-dominated affair, but that was especially true on Sunday, where only one televised award — Best New Artist, for Alessia Cara — went to a woman. That's despite Kesha tearing the roof down, and Cardi B being, well, Cardi B. But rather than confess that there might be something wrong when even SZA, who released one of 2017's best albums, goes home empty-handed, Recording Academy president Neil Portnow had an interesting take on the #GrammysSoMale controversy.
"It has to begin with… women who have the creativity in their hearts and souls, who want to be musicians, who want to be engineers, producers, and want to be part of the industry on the executive level," he said. "[They need] to step up because I think they would be welcome. I don't have personal experience of those kinds of brick walls that you face, but I think it's upon us to make the welcome mat very obvious, breeding opportunities for all people who want to be creative and paying it forward and creating that next generation of artists."
Speaking of "opportunities": Lorde was the only Album Of The Year nominee who was asked to perform with other artists (specifically, a tribute to Tom Petty) but not solo; she was also the only woman nominated for Album of the Year. Her mother, poet Sonja Yelich, tweeted this New York Times article in response.
(Via Variety)