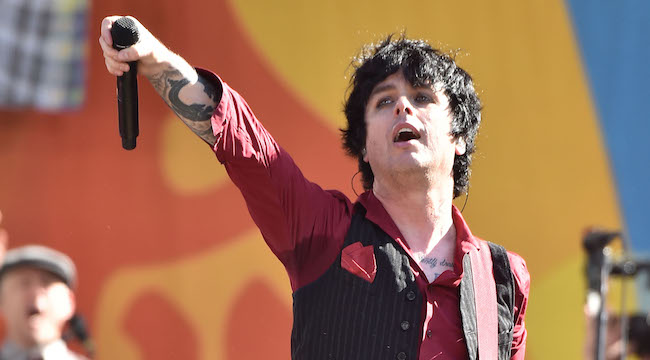 Some things almost make too much sense, like punk legends with the same surname coming together to form a supergroup, and that's exactly what happened when Green Day's Billie Joe Armstrong and Rancid's Tim Armstrong came together to form the Armstrongs. Along with Billie Joe's son Joey Armstrong and Tim's nephew Rey Armstrong, the foursome has formed and released a new song for their fans to feast on.
To debut, the group dropped a punk track for the Green Day-produced documentary Turn It Around: The Story of East Bay Punk titled "If There Ever Was A Time. According to Rolling Stone, the documentary "focuses on Berkeley, California's legendary all-ages, non-profit punk venue 924 Gilman, where acts like Green Day and Tim Armstrong's Operation Ivy and Rancid got their start."
The new song will receive a limited pressing of just 1,000 copies on flexi-disc, with all proceeds from the single going to 924 Gilman. The song is also available on all streaming services and Youtube. As for the film that inspired the formation of the supergroup, screenings of Turn It Around will begin in Montreal on July 25th before additional screenings in various cities around the country like New York, Dallas, Los Angeles and of course Berkley beginning shortly thereafter and continuing on into September.