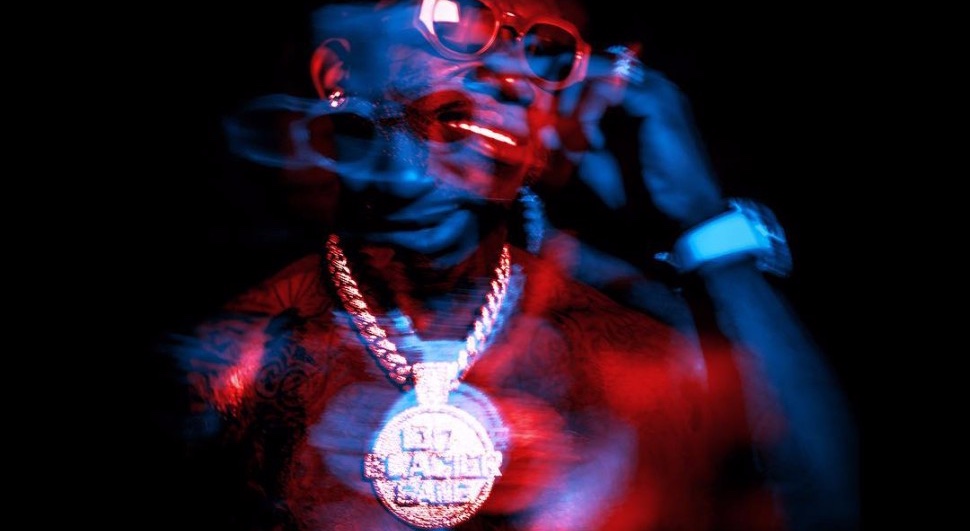 When we talk about geniuses we're really talking about people who upset the status quo. They do this by pushing the margins of our collective comfort zone past the breaking point, forcing us to confront new truths about the world we live in or about ourselves. On his latest project, Gucci Mane may not break much new ground, but he's reached the point in his career where he doesn't really need to, because he already has. More than anything else, Gucci sounds comfortable on Evil Genius, as he should. He's done his fair share of boundary-pushing. Evil Genius is more a celebration of his prior accomplishments than an attempt to extend them. The thing is, he's okay to coast for at least one project, especially one as effortless — in a good way — as Evil Genius.
Gucci's latest is notable for one main reason: It's his first in over a year, after a career spent churning out product at the rate of some global manufacturing conglomerates. He may as well have been making records in the same Atlanta factory as bottles of Coca-Cola, such was his drive to saturate the marketplace with his classic trap formula. Just last year, he released two albums, Mr. Davis and El Gato: The Human Glacier, as well as a mixtape, Droptopwop, and even an EP, 3 For Free. Even that was a step down from prior years wherein quarterly releases weren't just an ambition, but a baseline. Genius marks the first time in a long time that Gucci Mane hasn't had a new project in circulation through the first three seasons of the year — even, somehow, with multiple stints in prison throughout his decade-long career.
https://www.instagram.com/p/BrLsFf6Hfso/
Even though he's slowed down his rate of production, Evil Genius has an advantage over other "comeback" albums released this year. Unlike some of his other 2000s-era, pre-streaming contemporaries, he has no long gaps in his resume to make up for due to the sheer volume of releases, so expectations aren't quite so high as they may have been for Nicki Minaj's Queen or Lil Wayne's Tha Carter V. Gucci also has the benefit of a sound and a working style that have basically become the blueprint for his fellow Atlantans like Quality Control's Migos and Lil Yachty or Floridian newcomers like Lil Pump and Kodak Black.
The fact that so many of his successors have kept his sound alive — and that he's guested on so many of their projects in like kind — allows him to utilize their skill sets to bolster his own. He sounds right at home alongside Quavo on "Lost Y'all Mind" and Yachty and Migos on "Solitaire." You can hear how Gucci's approach to trap has bled into younger versions of Gucci like Kevin Gates on "I'm Not Goin'" and Kodak Black on "Wake Up In The Sky," the album's standout. And the fact is, Gucci keeps pace with them easily because his factory-like flow is easily transplanted into the almost cookie-cutter beats provided by up-and-comers Quay Global (who produced the majority of Lil Baby's catalog for Quality Control), DJ Durel (Migos' tour DJ who also provides backdrops for the crew on occasion), and, of course, Metro Boomin. That they're all working from Gucci's long-established playbook means he easily slips into a groove.
But just because he's well-practiced doesn't mean he's lacking in energy or standout moments. He's just as clever as ever, snarking lines like, "Not a lick, but I know I'm probably lookin' just like it." There's also a hint of self-effacing introspection, reviewing some of the big changes he's made over the past few years. "Gucci Mane's a murderer, you sure you wanna marry him?" he asks on "Off The Boat." He's always had a little more self-awareness than he's been given credit for, but here it's evident on its own through cheeky, self-deprecating boasts: "Even when I was fat, think I invented drippin'." As an elder statesman of trap rap, the lines hold up. As a pioneer of the genre, he's earned the title of "genius" enough to flex it here. Maybe the slower pace is better for him; he can take more time to reflect. He can release a long project that doesn't quite feel like one. And it makes the release feel just a little more special in an era when every other rapper feels the need to flood the market the way he used. Gucci Mane is still limber enough to run with the bulls, but old enough and wise enough to know that he doesn't always have to.
Evil Genius is out now via Atlantic Records. Get it here.
Gucci Mane is a Warner Music artist. Uproxx is an independent subsidiary of Warner Music Group.