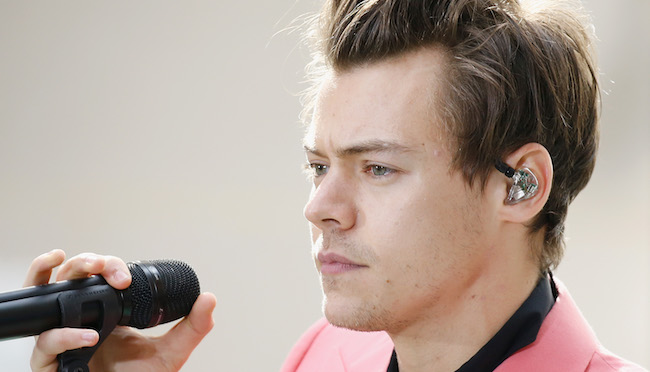 Harry Styles is officially a solo artist with his very own album! The One Direction member released his debut self-titled album at midnight on May 12.
The delightfully retro offering contains the breakout Bowie-channeling single, "Sign of the Times," whose video had Styles dangling through the air in a long coat. It also features the previously heard acoustic jam "Sweet Creature" and hippie-tinged album opener "Meet Me In the Hallway." The 10 tracks range from rockin' bangers like "Kiwi" and "Only Angel," which have Styles ripping on vocals, to the ballads like the McCartney-esque "From the Dining Table." The whole project was executive produced by Jeff Bhasker (Kanye West, Mark Ronson), with additional production from Alex Salibian, Tyler Johnson and Kid Harpoon.
If you're not interested in streaming the album below, which, why wouldn't you be, you can get a hard copy of Harry Styles. Sony Music plans on releasing a gatefold vinyl LP, digipak CD and a special limited-edition soundcarrier with a 32-page hardcover book featuring photos from the recording sessions.
Styles has been touting his new songs on Saturday Night Live and on the Today show. He also starts a week-long Late Late Show residency with James Corden on May 15. On that same day, Apple Music will be releasing an exclusive behind-the-scenes documentary, Harry Styles: Behind the Album.
Check out Harry Styles below: