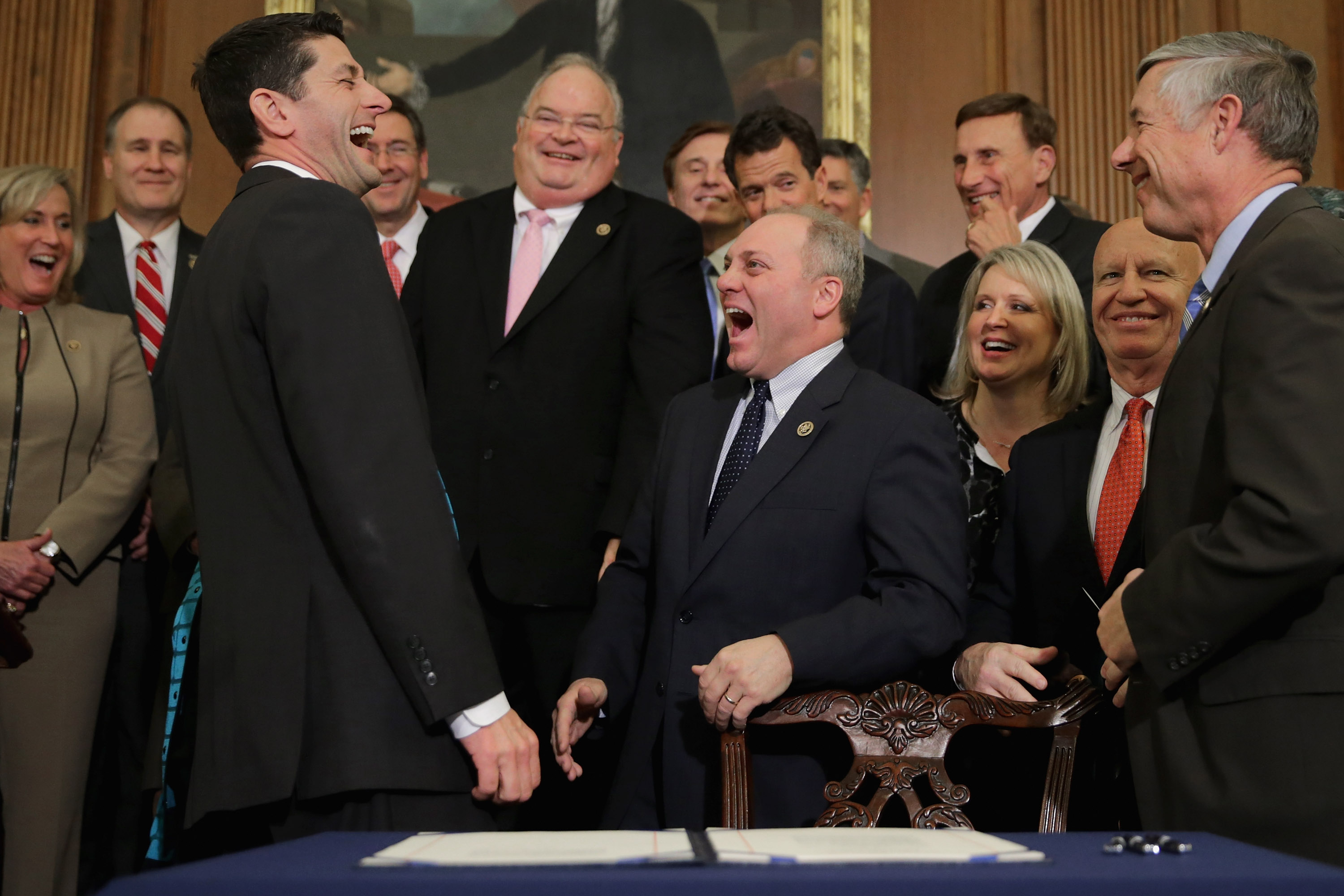 The Republican-headed House of Representatives narrowly passed a bill Thursday to replace the Affordable Care Act, known as Obamacare. Though the bill is expected to be drastically changed in the Senate in order to receive the necessary 60 votes it needs in that chamber, GOPers in the House are celebrating.
Following the bill's passing, House Republicans headed to the White House to celebrate with President Trump. However, it's what happened before the vote that is notable: the Paul Ryan threw a pep rally to get everyone psyched up:
Leaders played the Rocky theme song as lawmakers walked into the meeting. Majority Leader Kevin McCarthy (R-Calif.) put an image of George S. Patton on the screen and read inspirational quotes from the general.

"Let's get this f–king thing done!" Rep. Martha McSally (R-Ariz.) told her colleagues, according to sources in the room.
It's not clear if the song played was Bill Conti's "Gonna Fly Now" or Survivor's "Eye of the Tiger."
Both songs are equally as likely, but Survivor's song would be much more ironic. In 2015, Survivor guitarist Frankie Sullivan sued former presidential candidate Mike Huckabee for playing the song without permission at a rally for Kim Davis, the Kentucky county clerk who is currently being sued for refusing marriage licenses to same-sex couples.
(Via The Hill)