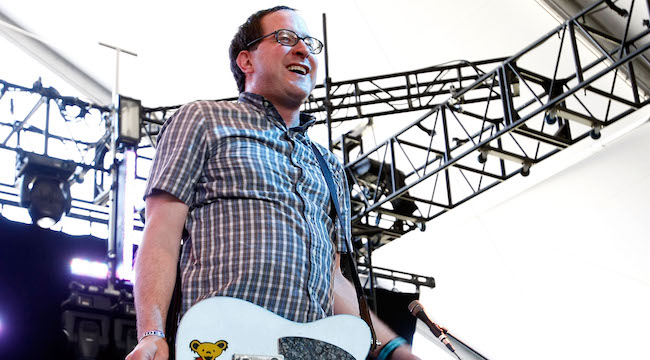 Anyone that is a fan of The Hold Steady knows the theory that the band made their best music while keyboardist Franz Nicolay was in the group. After Nicolay left the band in 2010, the Brooklyn bar rockers released their two least well-received records, ultimately going nearly four years without offering up new music after 2014's Teeth Dreams.
But, last year, the band returned with a new single with Nicolay in tow after he had rejoined the band for live performances in 2016. Maybe it is all coincidence, but those new songs sounded revitalized, like a return to form from a band that needed a refocusing. Now, with their second two-sided single of the Nicolay redux era, once again The Hold Steady sound like they have both something to say and the tools to get that message across. Of course, with bandleader Craig Finn just releasing what many are considering his best solo album, it might just be a perfect storm of creativity in The Hold Steady's camp.


New songs "Eureka" and "Esther" arrive on Bandcamp today with all proceeds going to charity, specifically The K + L Guardian Foundation, a fund set up to benefit the children of Unified Scene founder Mike Van Jura, who passed away in November 2012. The release follows the pattern for the band in which they set up a residency in a city and offer up a new single to coincide with it, with the previous one coming in New York and their latest set to take place in London.
Check out the new songs from The Hold Steady, "Eureka" and "Esther," above.