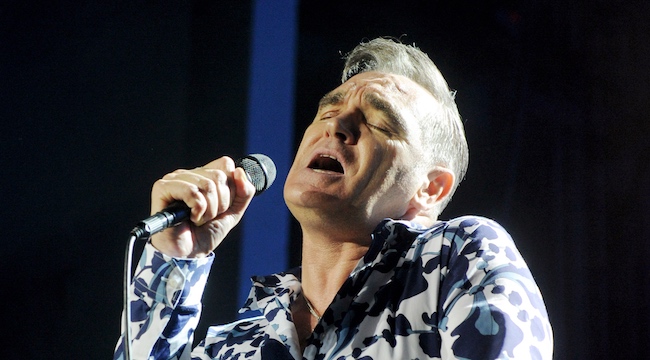 There might not be a more well-known advocate for vegetarianism than Morrissey. Dating back to titling an album Meat Is Murder, the British crooner isn't satisfied with merely subscribing to a vegan lifestyle himself, he also tries to bring the lifestyle on the road with him. This famously led to him bemoaning the smell of burnt flesh at Coachella in 2009, and also both Madison Square Garden and Staples Center famously serving meat after telling the artist they wouldn't at shows in 2015.
But for Morrissey's pair of upcoming headlining shows at the Hollywood Bowl, in the city that worships the singer like no other, the venue has made a promise to go completely vegetarian for the first time ever. For a venue that's been hosting events since the 1920s, this is a huge deal.
The bowl hasn't simply just removed meat from its existing menus, either. The venue takes pride in its culinary offerings, employing James Beard-winning chef Suzanne Goin to helm the transition to non-meat items. Meat burgers will be replaced by gourmet falafel sandwiches, avocado toast, mushroom burgers, and grilled cheese sandwiches, while food stands will pay tribute to California street food with veggie dogs and tacos with cauliflower and tahini yogurt or potatoes, raja and cilantro. And for those that want to do the Hollywood Bowl the right way, three-course vegetarian picnic baskets will be available for dining in the seats.
The pair of Morrissey concerts are set to take place on November 10 and 11. Morrissey's new album, Low In High School, is set to be released on November 17.