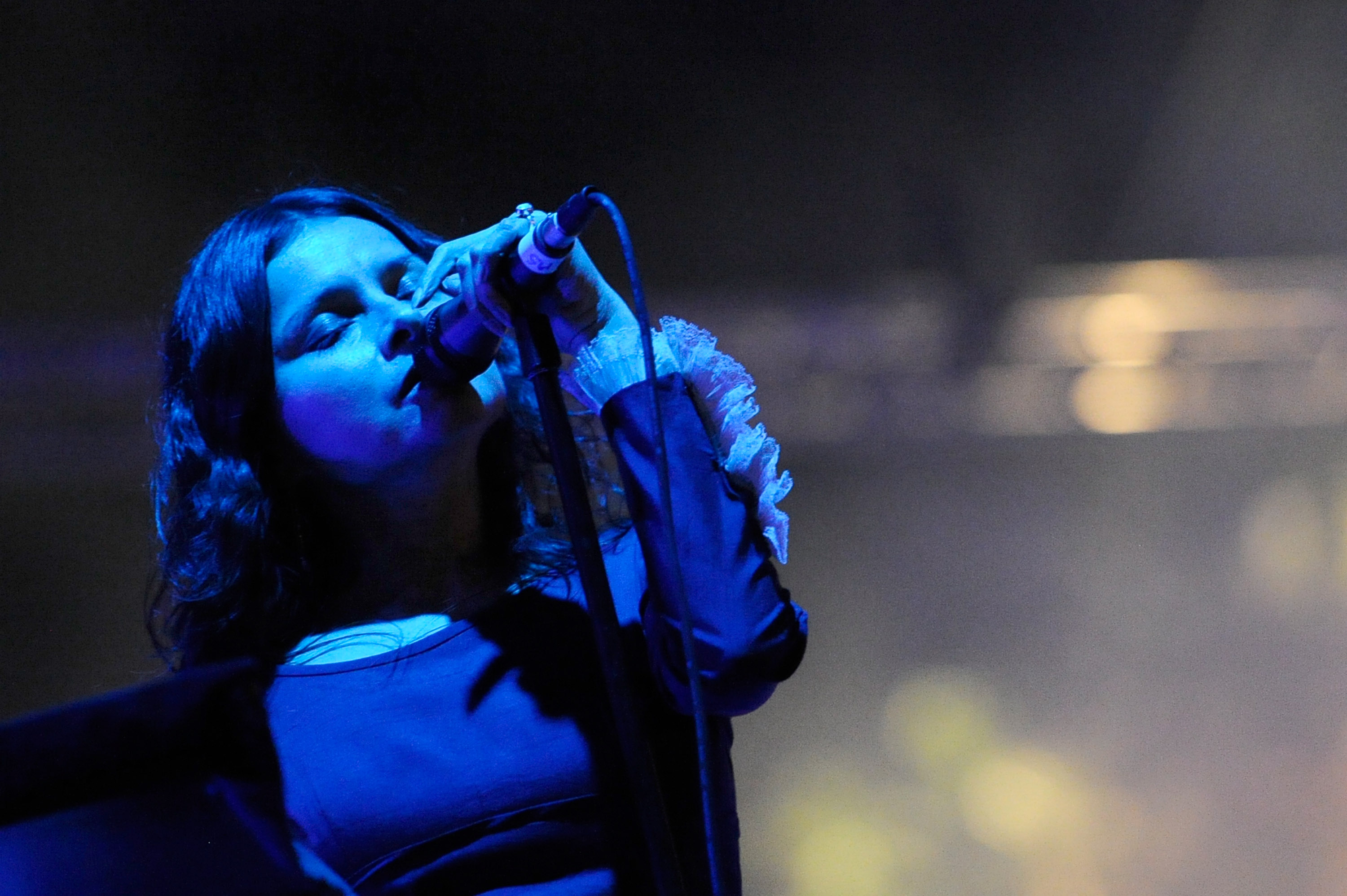 Mazzy Star's frontwoman Hope Sandoval is about to release her first album in seven years with her side project, Hope Sandoval and the Warm Inventions, which also features Colm O Ciosoig of My Bloody Valentine. The album is entitled Until the Hunter, and it will be released on November 4 via Sandoval's own Tendril Tales label.
In addition to announcing the album, the band has also released the first single from the record via Pitchfork. It's a collaboration with Kurt Vile called "Let Me Get There," a slow-burning ballad that clocks in at about seven and a half minutes. Listen below.
In a press release, Vile expressed his enthusiasm over being able to collaborate with the duo:
It was a total honor to sing along to a beautifully hypnotic soul groove with heavyweights like Hope, Colm, and all the other top notch musos. To respond to Hope's call in song of letting her get there felt right and real and gave me chills while singing, even though I knew they already got there years before I walked in the building.
Here is the track listing for Until the Hunter:
1. "Into the Trees"
2. "The Peasant"
3. "A Wonderful Seed"
4. "Let Me Get There"
5. "Day Disguise"
6. "Treasure"
7. "Salt of the Sea"
8. "The Hiking Sea"
9. "Isn't It True"
10. "I Took a Sip"
11. "Liquid Lady"