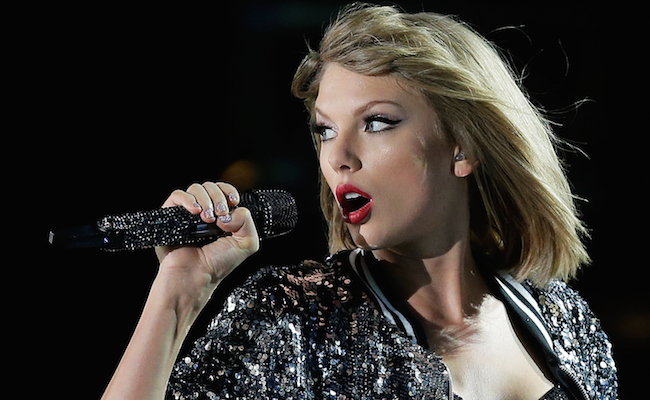 After 15 months of dating, Taylor Swift and Calvin Harris broke up earlier this week, because — according to a source close to the "Bad Blood" singer — Harris "said on multiple occasions that he was intimidated by Taylor." He wouldn't attend any events "where she was being honored," like the Met Gala which she co-hosted, "or any award shows unless he was nominated," including the 2016 Grammys. He was reportedly put off by being with someone who's more famous than him. That's a far cry from the reason Harris gave on Twitter, where he wrote, "The only truth here is that a relationship came to an end & what remains is a huge amount of love and respect."
If the "source" is accurate, then good for Taylor for getting out of there. She deserves better than some, ugh, "celebrity DJ," which is only one step above "Vine star" (also, we're going to get one hell of a breakup album out of all this, considering it wasn't that long ago she described dating Harris as "magical").
The Internet had a lot of feelings about the split — it apparently inspired #squad member Gigi Hadid to do the same with Zayn Malik — and now Twitter has created a new hashtag: #IDumpedTaylorSwiftBecause.
Here are some of the best responses.
Taylor's reaction:
I hope she takes a page from Daenerys' book, and burns everyone.