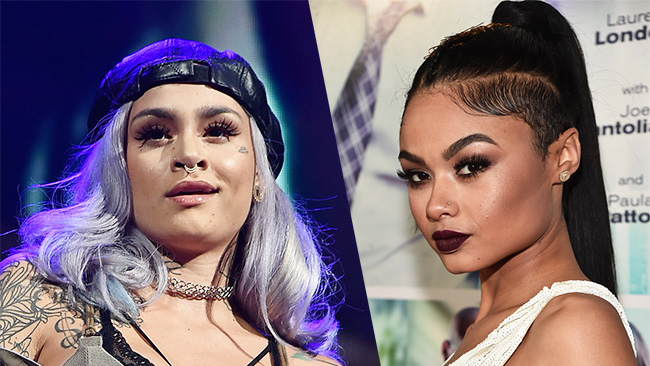 BET reality star India Love Westbrook knew the day would come when her sex tape with an unidentified woman would find its way on the Internet. Rumored ex-boyfriend Soulja Boy hinted as much weeks ago when he threatened to drop a sex tape of the 21-year-old The Westbrooks star following a public, he-said, she-said spat. And now snippets from a tape, which features a bent-over India getting rubbed on by another woman, has leaked, many are identifying India's sex tape partner as none other than R&B star Kehlani.
Kehlani is putting the kibosh on all the India Love/Kehlani sextape rumors by adamantly denying her involvement. Apparently, India's partner doesn't have tattoos in places Kehlani has hers. "Poppin' in to say I have hand and knuckle tattoos," the bisexual SWEETSEXYSAVAGE singer reminded everyone. "It's not me guys. Leave me outttttt this one."
Glad that's cleared up. The last thing Kehlani needs is another hurtful scandal to take away from her music. Earlier this year, the 20-year-old singer found herself in a messy situation involving ex-boyfriends Kyrie Irving and PARTYNEXTDOOR. The subsequent gossip and memes took quite a toll on Kehalni and landed her in the hospital.
India Love has yet to comment.