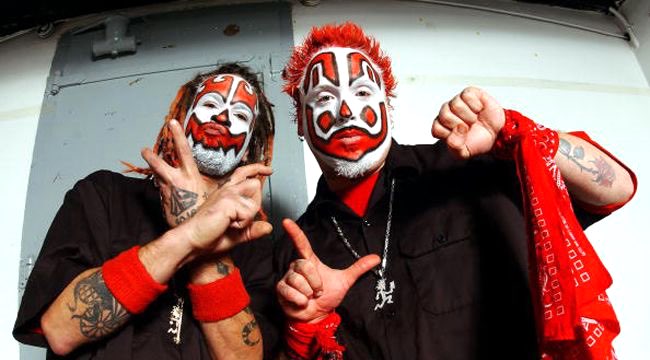 The Insane Clown Posse is planning a march on Washington, D.C. to protest a 2011 FBI report that labeled Juggalos — the group's diehard fans — a "hybrid gang."
"In 2017, the weekend of September 17, we need you," Violent J told an audience at the Gathering of the Juggalos. "We're gonna do a f*cking march on Washington. They call the Juggalo World a movement, right? Well, let's move!"
J added that the protest march will be a way to explain to the world "who the f*ck we really are."
The group plans to march on September 16, making their way from the Lincoln Memorial to the Washington Monument via Constitution Avenue, though Violent J admitted to fears that the protest might be a bust.
"We could totally embarrass ourselves, and there could be 25 people [there]," he said.
To entice fans to make the trip, the group plans to perform a free show in Bristow, Virginia the day before and host a picnic at a TBD location the day after.
While Violent J said the group was undeterred by the gang label in an interview with Uproxx last year, the FBI's classification opens the group's fans up to harassment from law enforcement. Since that report was issued, the band has unsuccessfully attempted to sue the Department of Justice to have the tag removed.
(Via Rolling Stone)